Natural Noel: Unwrapping the Beauty of Nature-Inspired Decor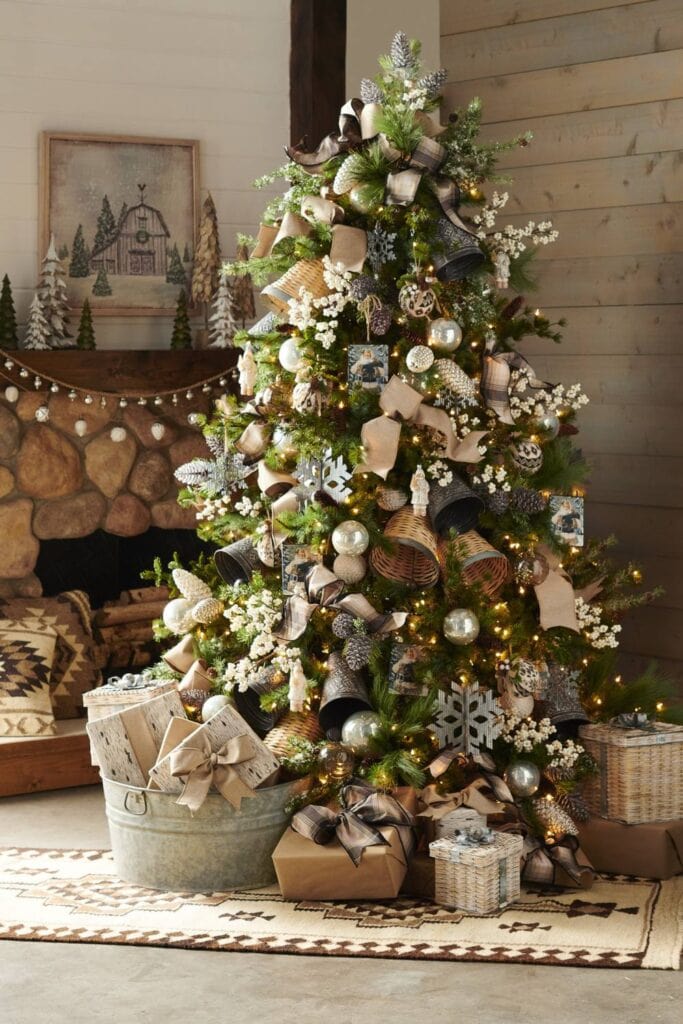 Natural Noel
Natural Noel by RAZ for 2023 is a nature-inspired collection of decorations suited to make your home cozy and comfy this winter season. It's all about bringing the serenity of nature indoors. Imagine a space adorned with frosty pinecones, galvanized bells, and delicate snowflake ornaments. We're talking about decking the halls with the earthy charm of wood pieces, accentuated by the richness of neutral ribbons and the subtle elegance of cream berry picks, muted ball ornaments, and snowy whitewashed wood pieces. Natural Noel is perfect for cabin or lodge-style decorations.
Kinda off the subject, but did you ever bathe in a galvanized tub like the one under the tree? I did! Who would have ever thought to bring one in the living room to hold packages wrapped in kraft paper)))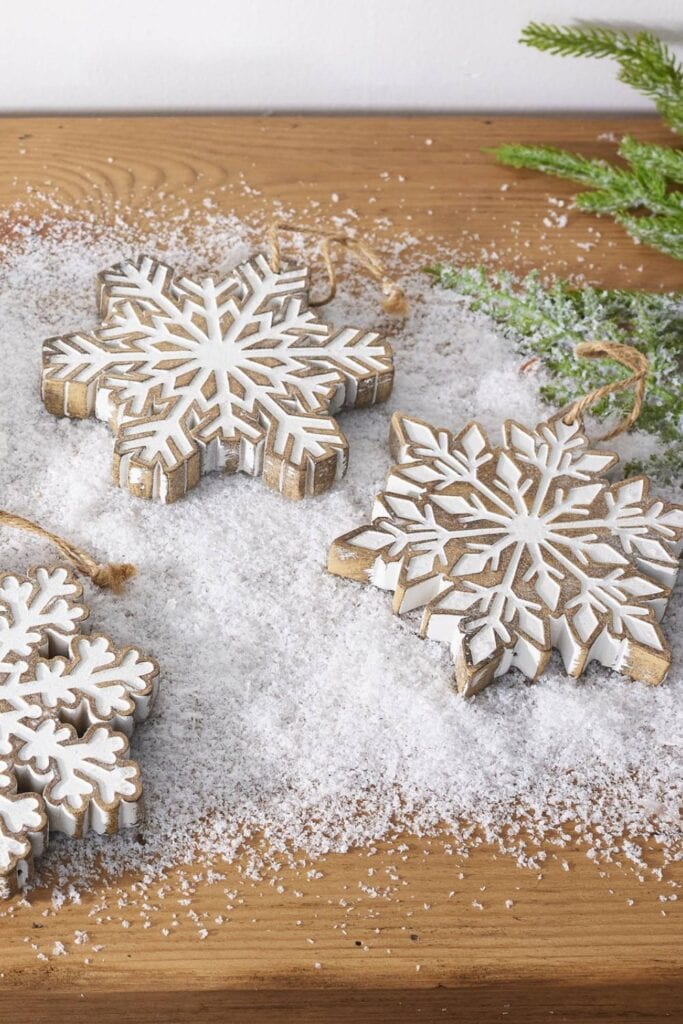 I love these whitewashed snowflake ornaments. They look like wood, but are made of resin. You can't tell it in the image, but they come as a set of four and are in stock now at Trendy Tree.
Sometimes RAZ brings back certain decorations each year because they are so popular. One from the Natural Noel collection is the set of three MDF churches. They are assorted in styles and heights. I'm sorry to say, that Trendy Tree did have several more products from the Natural Noel collection in stock, but they have already sold out! I was a little bit slow about getting this post done…I'm sorry!
Amazon
You know I never thought I would depend on Amazon as much as I have…..seems to me if you can't find what you are looking for, just check Amazon! Here's a list of products that I found from this RAZ collection. All the images are in the video, but the SKU numbers and links are below. The products include my Amazon affiliate links.
More Trees!
Want to see more designer Christmas trees that a similar to the Natural Noel collection? Check out this page of cabin or lodge-themed Christmas trees, all decorated with nature in mind. Some will be country or farmhouse-style. They are decorated with items from nature such as pinecones, berries, antlers, animals, twigs, grapevines, and bird nests. Pine, cedar, red berries, and holly sprays adorn in colors from deep green, frosty eucalyptus, bronze, and copper. Lots of rustic ornaments, twig sprays, picks, and furry animals: Christmas Trees: Cabin, Lodge, Nature
To see the entire collection of Christmas trees, visit the page below. I've been collecting Christmas tree images since about 2007!
Wrapping it Up!
If you find the Amazon links helpful, please let me know! I understand how searching for a particular item and lead to running off in that rabbit hole! I've spent a lot of time there myself)))