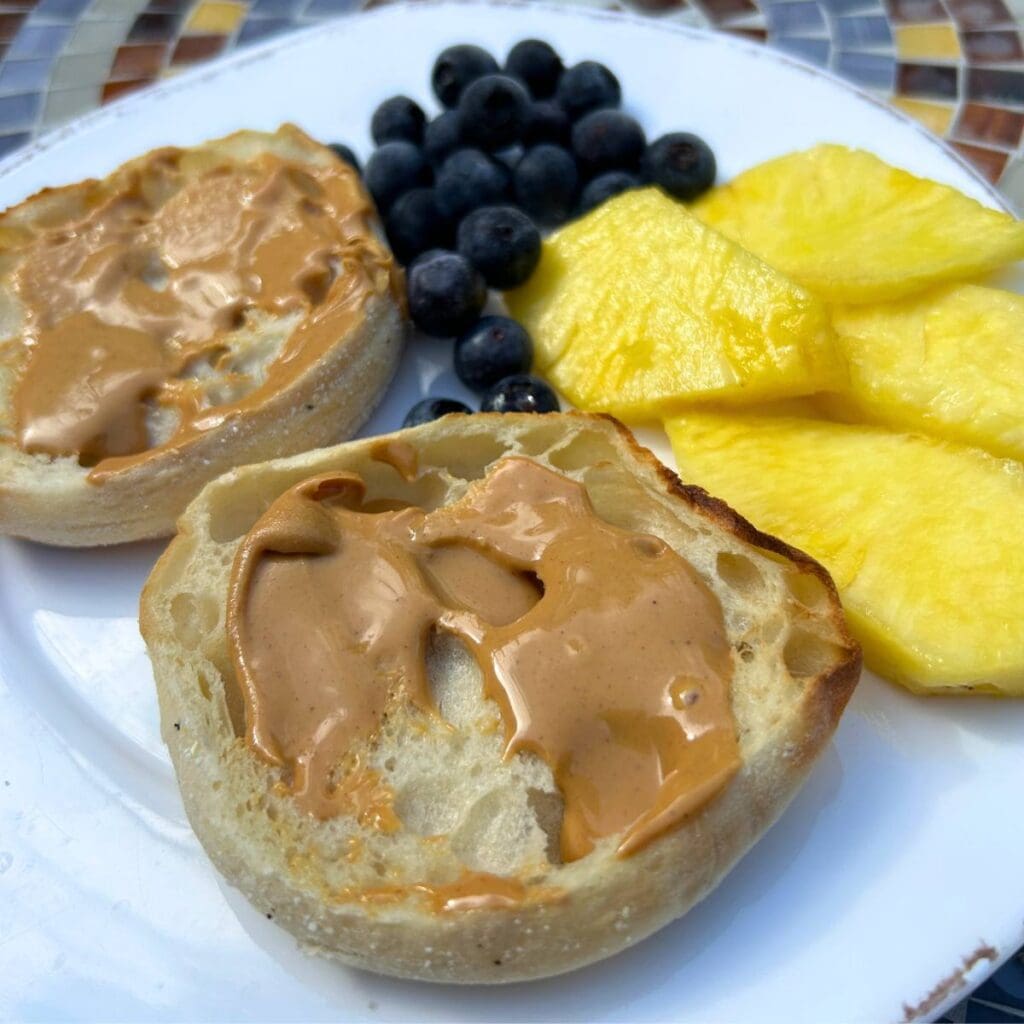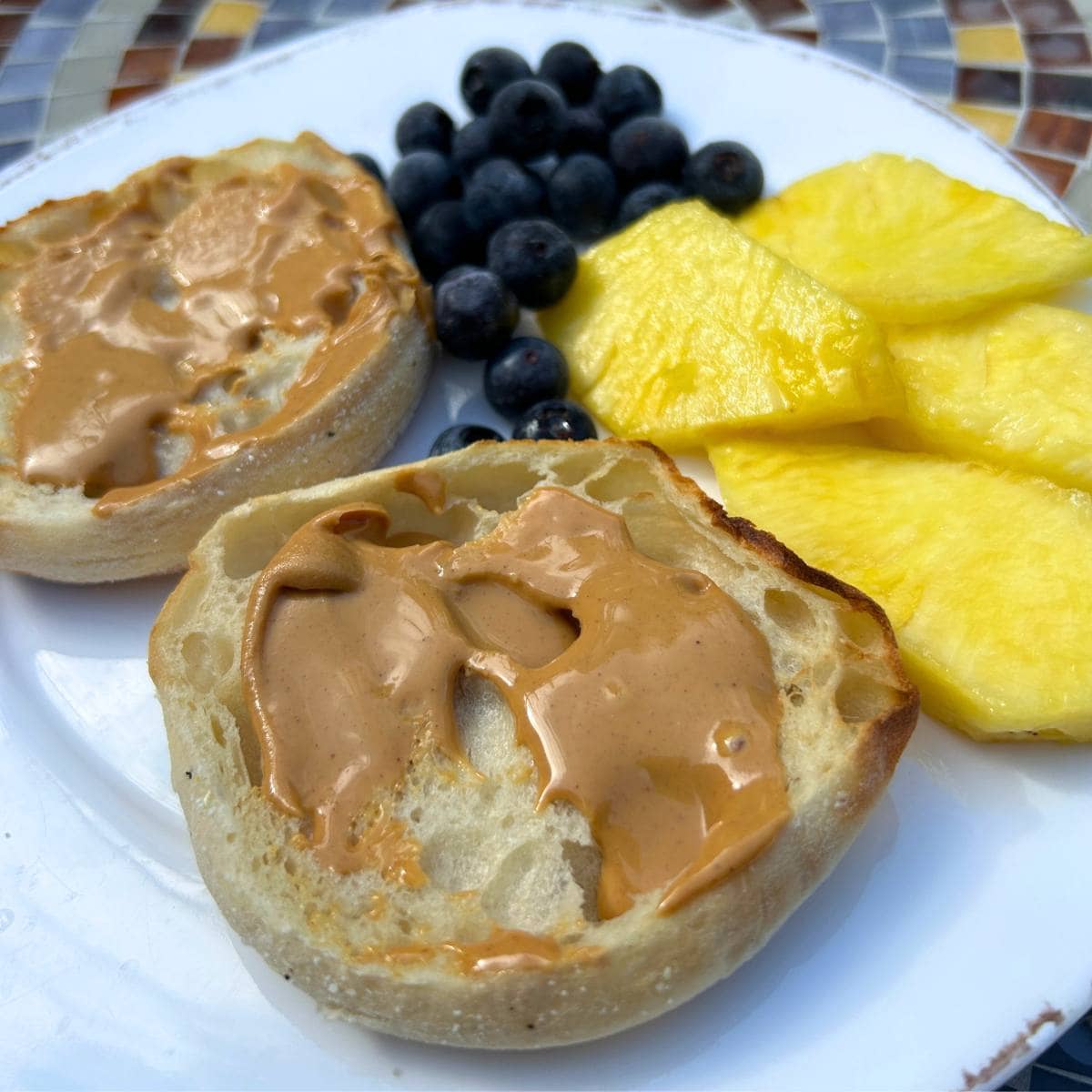 Easy Breakfast
Are you looking for a simple breakfast that only takes minutes….and no cleanup? Well, this English muffin is one way to go! I ran across Bays English Muffins a couple of weeks ago when shopping in Walmart. They looked good and one thing that sold me was something so simple….a resealable bag. No twist ties to keep up with!
I love these! They are so tender and not chewy like many English muffins are. They toast well and still remain tender. I love them….that's all there is to it)))
Options
My favorite way to fix them is just to toast lightly, spread whipped cream cheese on top, and sprinkle blueberries. I eat them open-faced….it's like having more than in a sandwich form)))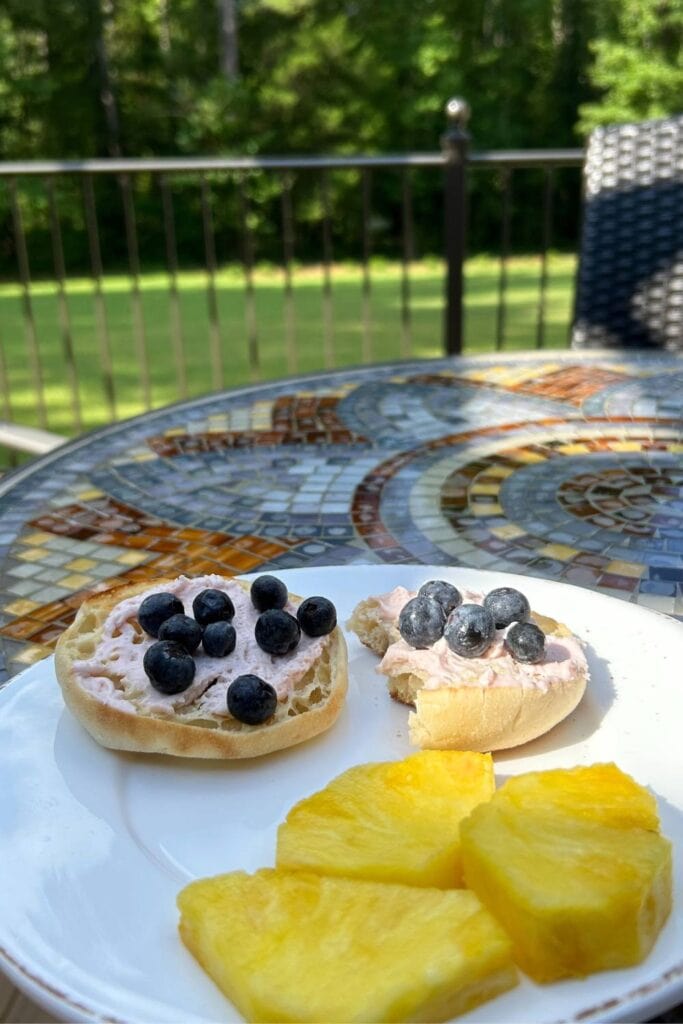 The hubby has eaten some in a typical Egg McMuffin style with egg, sausage, and cheese. He loves them too! By the way, you'll find them in the refrigerator section at the grocery store.
They are really good with peanut butter. I would have used a little honey or grape jelly had I thought of it in time))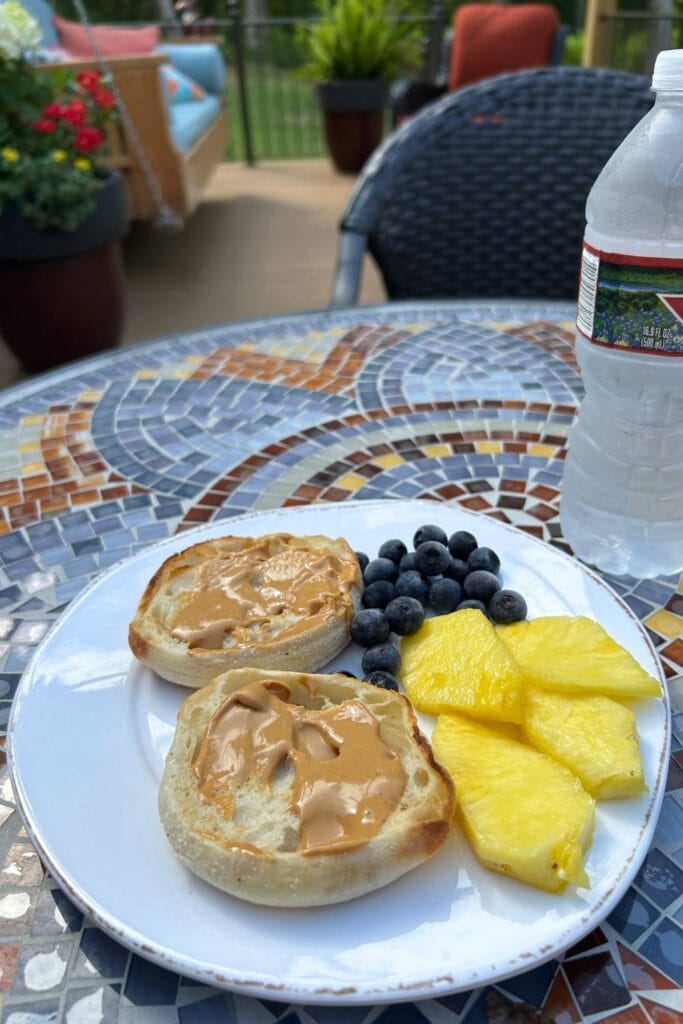 I like to have breakfast outside as you can tell if I eat early enough. Mississippi heat and humidity warm up quickly!
Anyway, I just wanted to share my thoughts on Bays English Muffins))) As I was preparing for this post I ventured on over to the Bays website and found the most delicious-looking recipes ever! I can't wait to try some of these.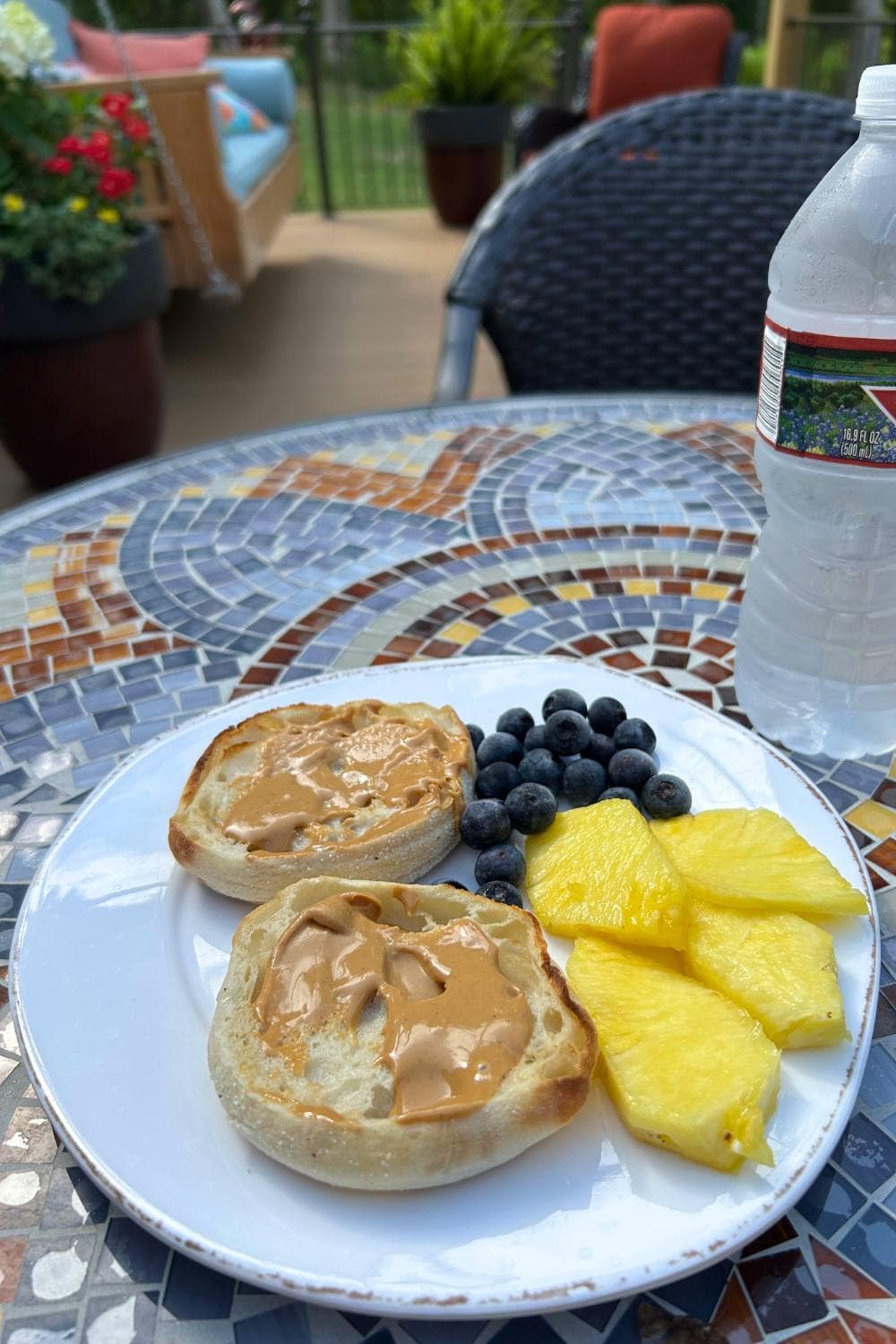 have you tried them?
Share it on Pinterest
More from My Blog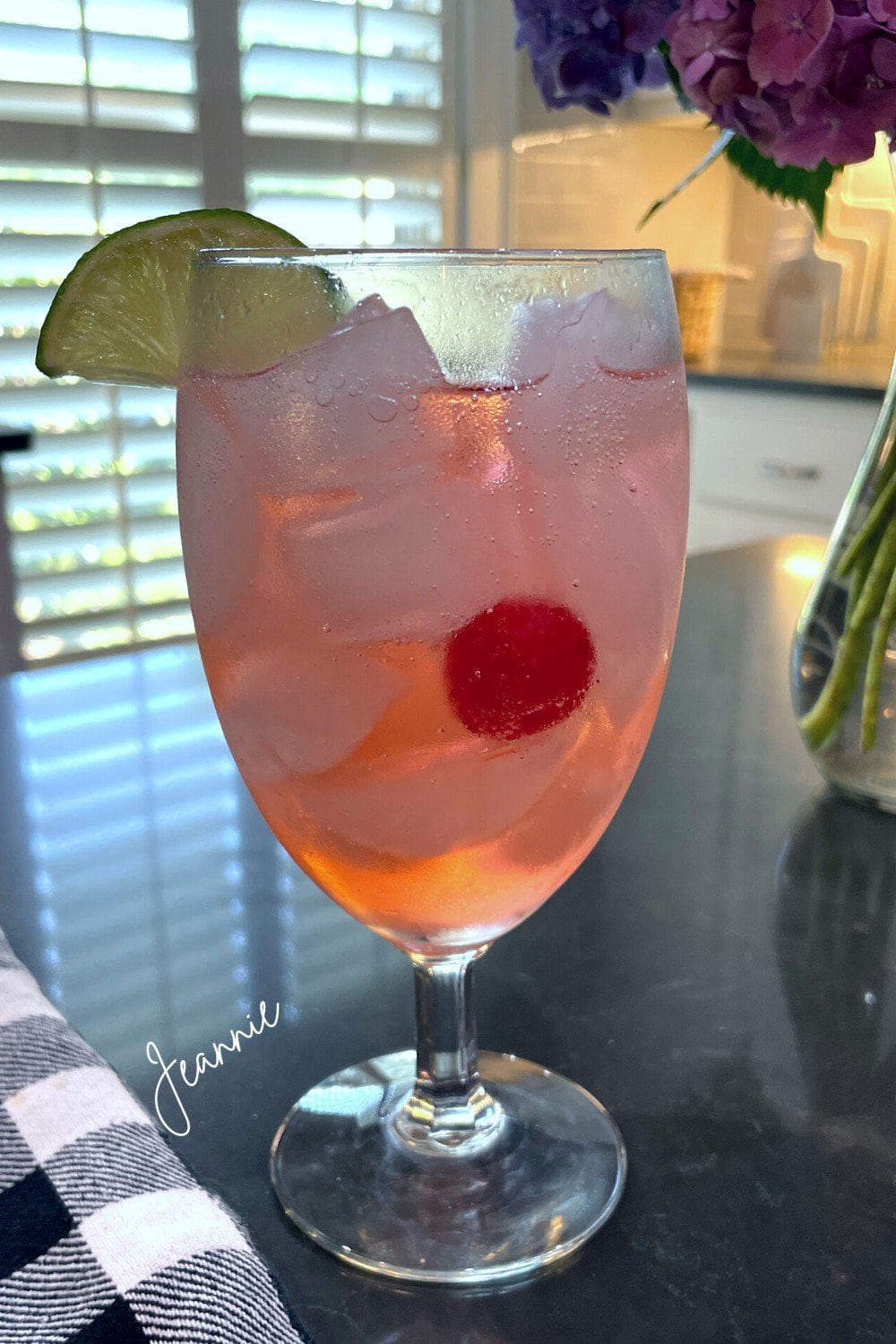 my version
Sonic Diet Cherry Limeade
Sonic Diet Cherry Limeade, do you like it? I love it! It's one of my favorite summertime, or anytime, drinks from Sonic. The only problem is, you have to drive to Sonic to get it! So, here's my copycat version of Sonic Diet Cherry Limeade.