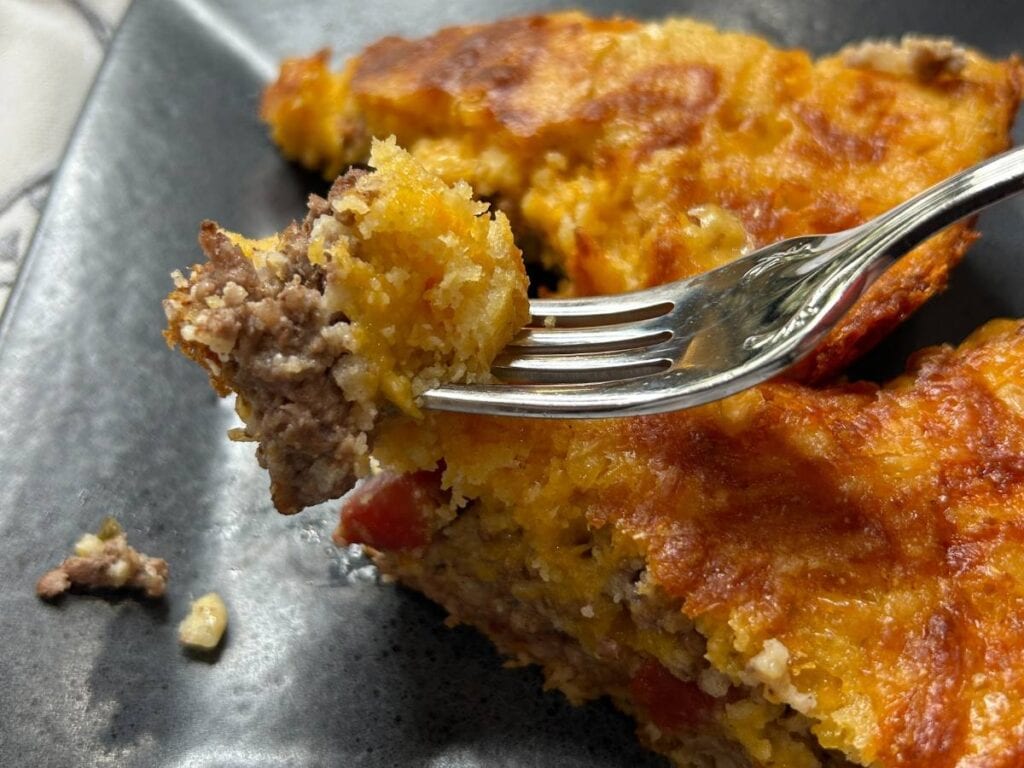 Cornbread Skillet Dinner
I love anything you can cook in a cast iron skillet! This cornbread skillet dinner recipe spoke to me since it had simple ingredients that we all love, and it was a one-dish meal! Well, it would have been for me anyway, but the hubby always wants a little something extra. Add a salad or some slaw along with iced tea and I'm good to go)))
The recipe came from a cookbook that we bought on a trip to the Ozark mountains. Now, there are some good cooks in the Ozarks!
The Recipe
My Subs
I didn't follow the recipe to the letter because I substituted white cornmeal for yellow. And left out the baking soda and salt since mine was self-rising. For the milk, I used buttermilk, and for the Jalapenos I used a can (drained) of Rotel chopped chilies and tomatoes. My cheddar cheese was sharp.
Step 1
Preheat the oven to 350° Add the ground beef, onion, and Rotel to a skillet and brown. Drain the grease and set aside.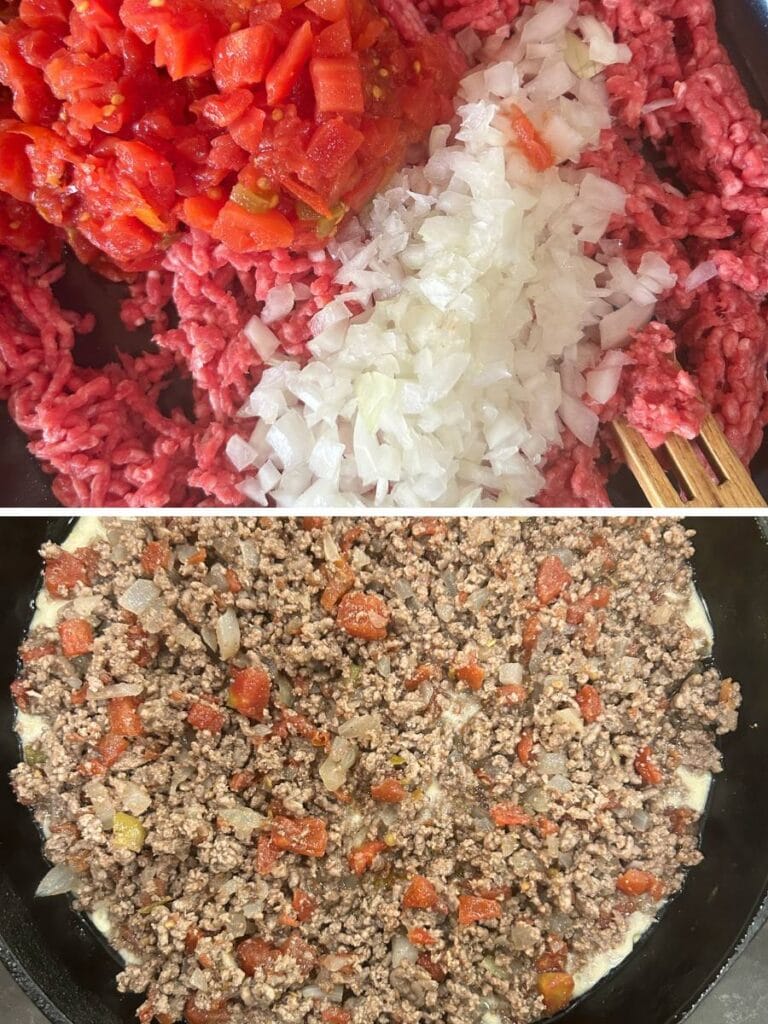 Step 2
Prepare the cornbread batter for the skillet dinner. Combine the cornmeal (salt and baking soda if you use plain cornmeal) canned corn, eggs, milk, and vegetable oil.
Step 3
Grease a 10.5″ cast iron skillet and pour half of the cornbread batter into the skillet.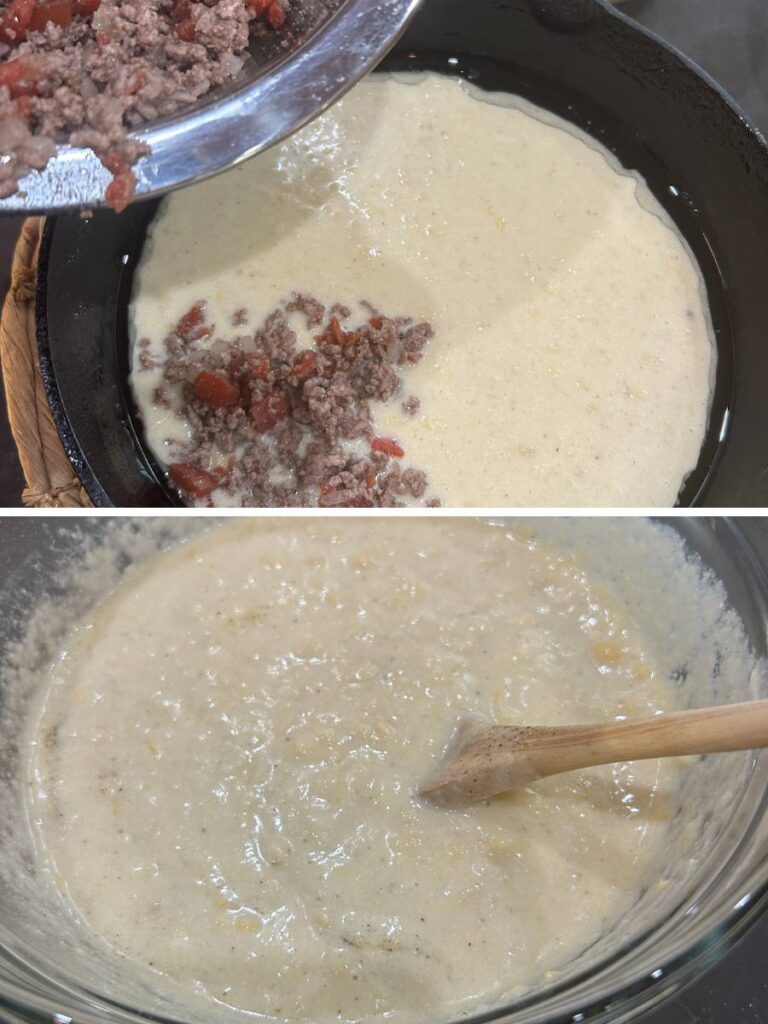 Sprinkle the ground beef mixture over the batter. Next, sprinkle the cheddar cheese on top of the ground beef.
Pour the remaining half of the cornbread batter over the cheese. Some cheese may peek through as in the image below. I probably didn't quite half and half the batter)))
Bake at 350° for 45 to 50 min. I used the full 50 minutes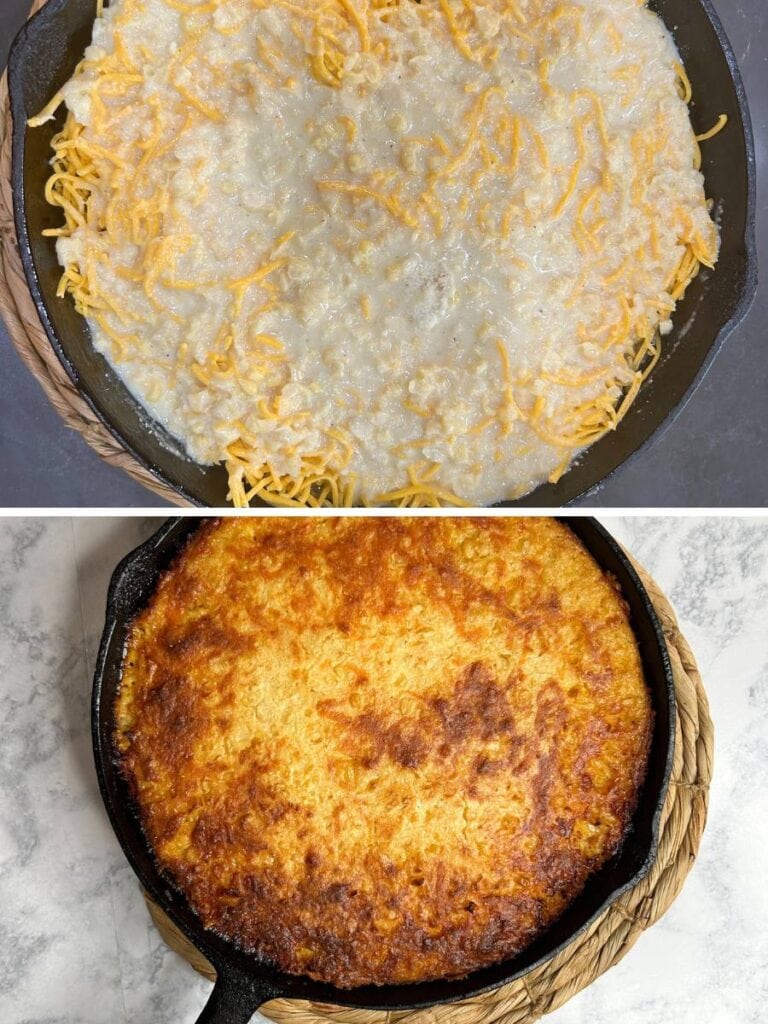 Ready to Eat!
Serve the cornbread skillet dinner hot, right out of the skillet. If you eat it right away, you'll probably have to scoop it out with a spoon.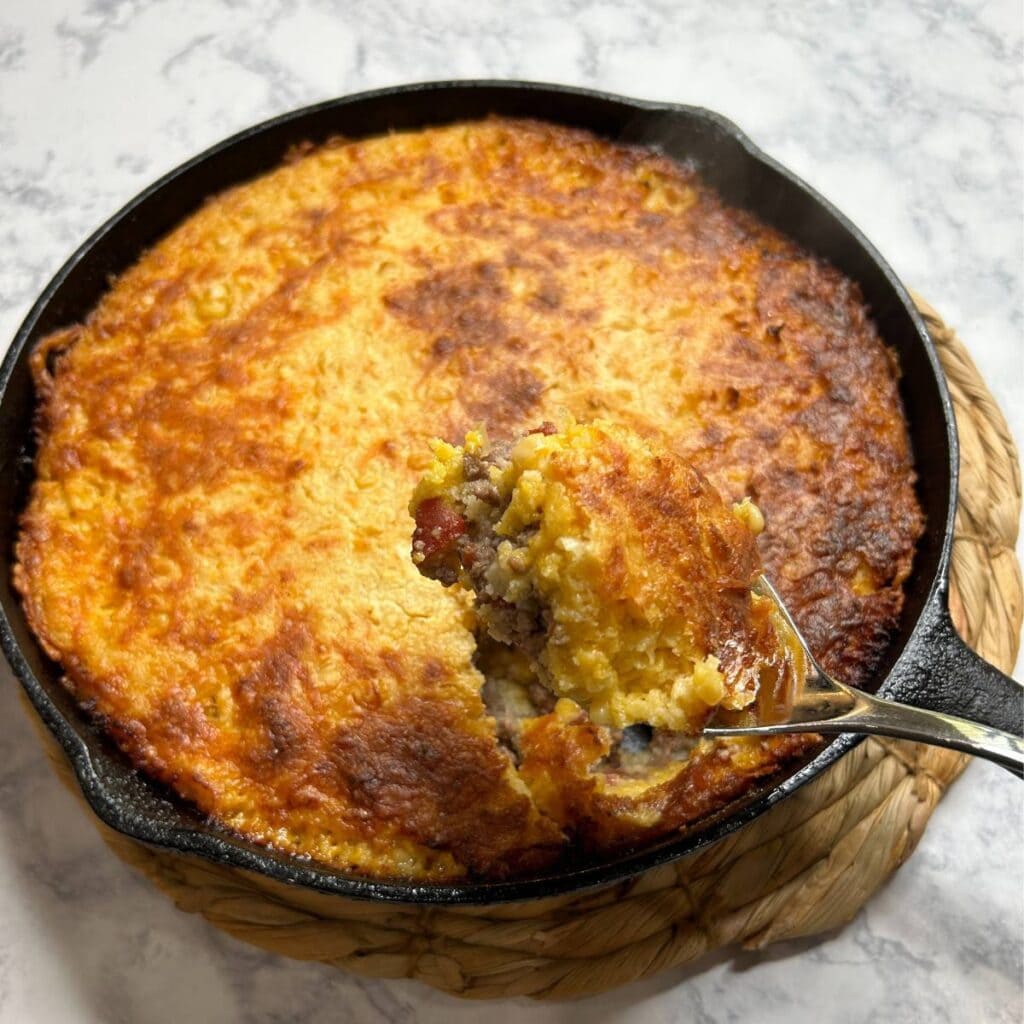 But if you let it rest and cool for a bit, you can cut it into wedges.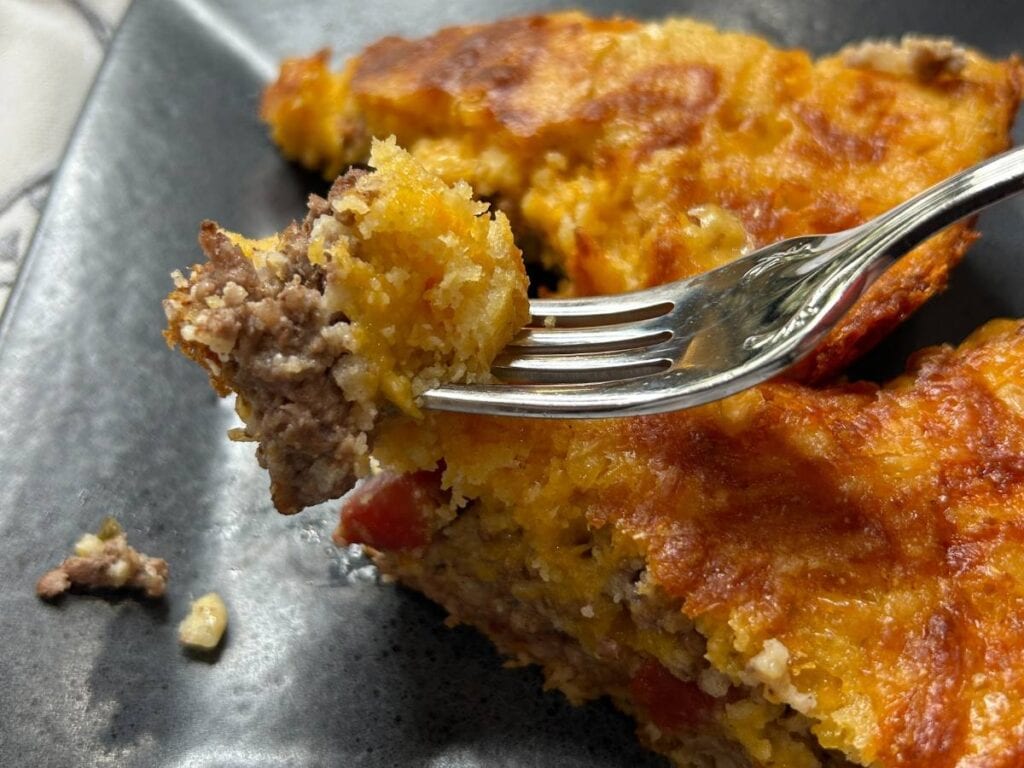 My Personal Opinion
Honestly, at first, I wasn't so sure that I really liked this cornbread skillet dinner. Now, we love cornbread and all of the other ingredients in it too, but I felt like it lacked something. I hate to blog about a dish that isn't "to die for."
But I also thought about the fact that sometimes when you prepare a dish, it may taste better when you come back to it a day or two later. And this is exactly what I found!
I warmed up a slice today and enjoyed it much more than I did the night I prepared it! My husband, Carrie, and David all liked it that first night. But you know how it is sometimes when you finish preparing a meal you really don't want it)))
Anyway, I think this recipe is a keeper))) Are there things I might do differently the next time? Yes, there is. I think I can improve it just a little more))
What I would change about this recipe:
another thought
I have a recipe for Kentucky Cornbread that we also love. Adding a layer of ground beef would work with this recipe as well I think!
more cornbread
Kentucky Cornbread
This year I pulled a recipe from a family notebook to go with the peas called Kentucky Cornbread. A brother-in-law introduced it to our family several years ago. It's really easy to make and great with tomato soup or chili.