Snack Attack: Sweet & Salty Walnuts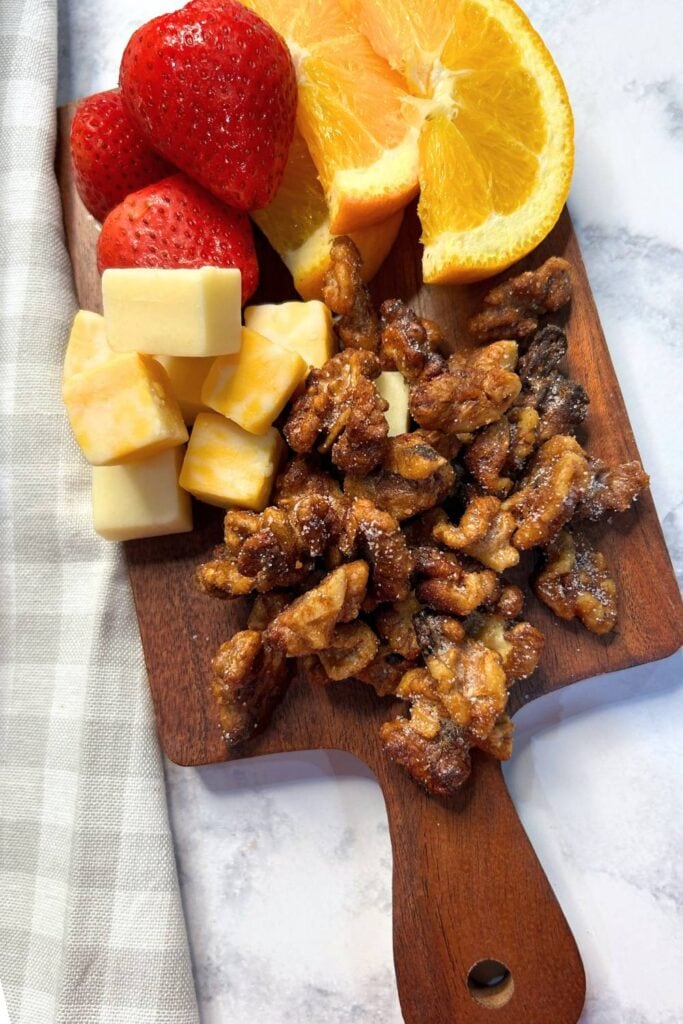 Snacks
This post is a recipe for sweet and salty walnuts. Okay, I'm going to admit it, I would rather have had pecans instead of walnuts, but "they" say walnuts are healthier. So here I am.
Why Walnuts?
Several weeks ago I embarked on a weight loss journey. Next week will start week #10. I'm down eight pounds, which isn't a lot, but I'm happy about it))) I've also been to the Wellness Center almost every day for an hour workout You may have noticed that I haven't been blogging as much….seems dieting and exercising take up a lot of time!
Anyway, walnuts are touted to be a little more healthy than some other varieties of nuts. So I've had to learn to like them)))
Choose Walnuts!
Walnuts are rich in heart-healthy unsaturated fats, particularly omega-3 fatty acids. These fats can help reduce the risk of heart disease and provide long-lasting energy.
Walnuts are a good source of both protein and dietary fiber.
Walnuts are naturally low in sugar. (Consume in moderation)
Walnuts can be easily incorporated into oatmeal and yogurt, salads, and desserts. Their rich, nutty flavor and crunchy texture make them a versatile ingredient.
Jeannie
Ingredients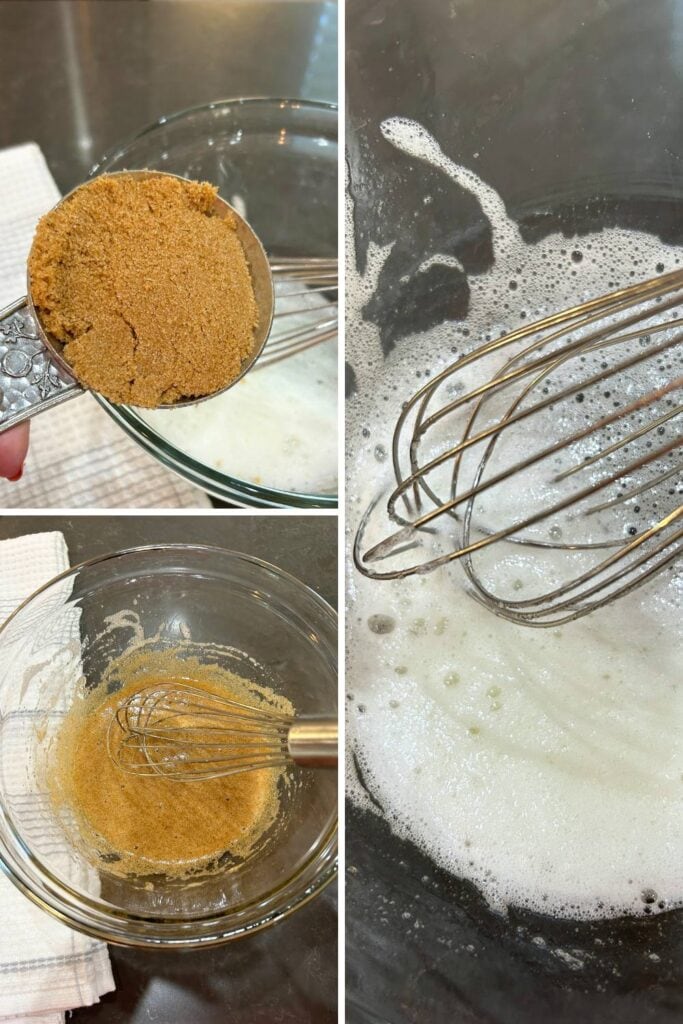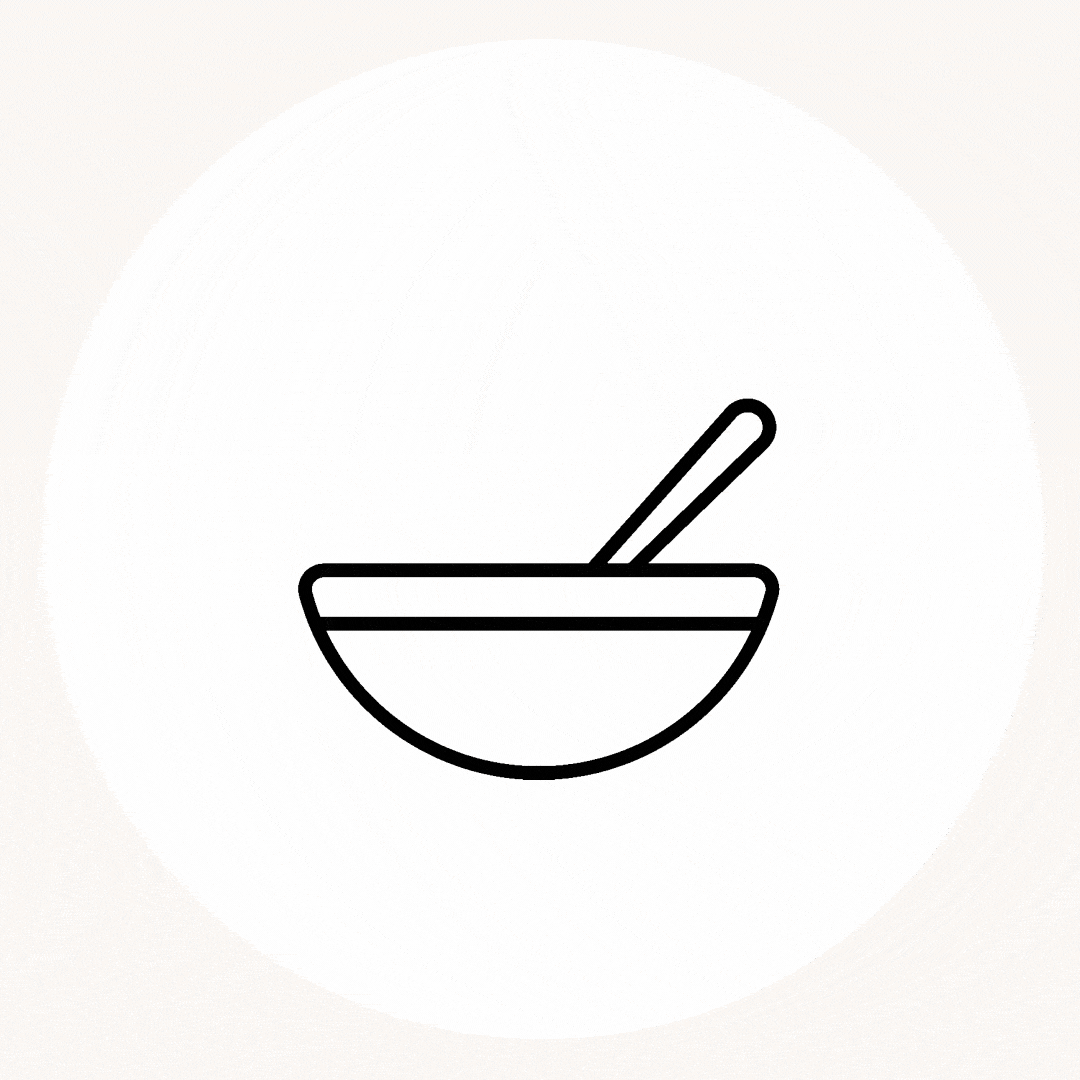 Sweet & Salty Walnuts
Preheat oven to 350°
Line a cookie sheet with parchment paper
Beat egg white in a medium-sized bowl until frothy.
Add sugar, cinnamon, salt, and flavorings.
Add walnuts and coat well. Spread onto a pan lined with parchment paper, one layer.
Bake for 10 minutes. (Watch closely.)
Optional: Sprinkle with extra sugar and/or sea salt if desired.
Cool. Store in a zip-lock bag or covered container.
Taste Test
I used Swerve Brown Sugar Replacement in my sweet & salty walnuts instead of regular brown sugar. It's measures equally with brown sugar and you get a few less calories. And I sprinkled a little bit of white sugar and sea salt on the nuts once they came out of the oven.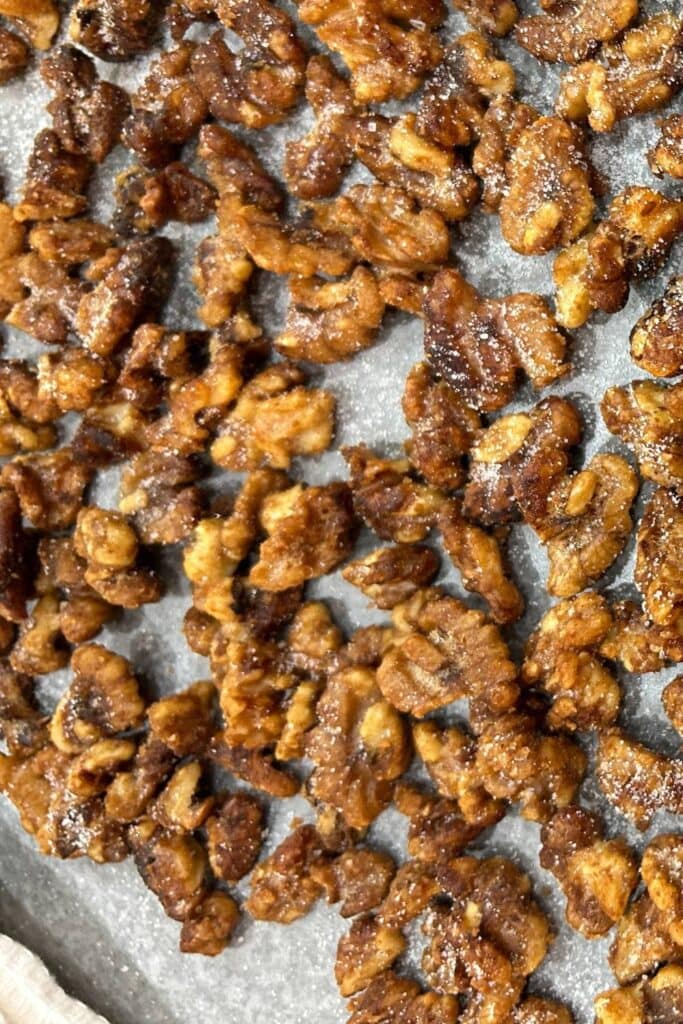 Let the nuts cool for a while, but do watch them closely in the oven. Adjust your oven temperature if needed. They really tasted better and were crispier the next day. I use them alone as a snack, in yogurt, oatmeal, or salads.
Another reason I went with walnuts was this fantastic buy I found at Sams. A three-pound bag of shelled walnuts…..for only $7.88! These same Member's Mark walnuts are sold at Walmart and on Amazon for anywhere between $18 and $25. Just separate them into bags and toss into the freezer for later. Christmas is coming!
Shelled walnuts
Member's Mark Natural Shelled Walnuts (3 lbs.)
Fresh walnuts
Family-farmed
$7.88
Resealable package for freshness and convenience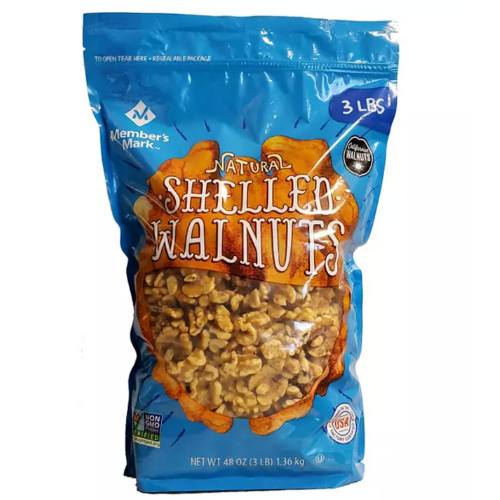 Need More Snacks?
Here's another snack I make with popcorn. It's not too low in calories, but pretty tasty)))
crunchy snack
Honey Roasted Caramel Corn
Honey Roasted Caramel Corn is the perfect snack while watching football! Why is it that we just can't watch a football game without snacks??