The Vintage Farmhouse Collection by RAZ
Vintage Farmhouse
Some designers say farmhouse is out, but I have to disagree. Farmhouse decor to one person, may not be the same to another. The Vintage Farmhouse collection from RAZ is a good example. It combines vintage and nostalgic decorations and who doesn't love that!
The tree above is loaded with glass ornaments from figural to finials to reflectors. They are reminiscent of days gone by. This style of Christmas tree is perfect for pulling out all those old glass ornaments that you have kept tucked away for years. Hang them on your tree and add in some new "vintage" decorations to pull it all together.
Ornaments
Reflector ornaments have a concave side which gives them the ability to capture and radiate light. Trendy Tree has several reflector ornaments from Old World Christmas.
In fact, you can find almost any kind of Christmas ornament at Trendy Tree. Browse through the Old World Christmas ornaments, they are beautiful, have hang tags with information, and they are affordable.
Join my mailing list and get 20% off your next order at Trendy Tree!
Another new "vintage" style ornament from the RAZ Vintage Farmhouse is the ceramic Christmas tree.
The ceramic tree is typically equipped with an electric light fixture at its base, which includes a bulb inside and a power cord for plugging into an electrical outlet. When the tree is turned on, the tiny lights illuminate, casting a warm and cozy glow over the surrounding area, creating a magical and festive atmosphere.
Families often cherish these trees as heirlooms, passing them down through generations, and displaying them as part of their annual Christmas traditions. The old-fashioned ceramic Christmas tree with tiny lights brings back fond memories of simpler times and adds a sense of joy and wonder to any holiday décor.
Trendy Tree will have the lighted tree ornament soon. It's the one with the red ribbon.
Here's an idea to showcase vintage ornaments, especially when you don't have enough to cover a full-size tree. Add them to a wreath and place it over the mantel!
Satin ball ornaments are another throwback from days gone by. The Vintage Farmhouse collection includes red and green balls. Trendy Tree has the 3″ (12 to a box) in stock now. A box or two of these satin balls would make a great gift too))
Garlands
The cedar garland is 5.5″ in length and so realistic. This is a product that RAZ has carried for several years and just keeps bringing it back because it's so great)) The one above is the regular green one. I've used a frosted or iced version that I've had for several years.
back porch
Outdoor Winter Mantel Idea
My outdoor mantel is decorated with greenery, pinecones, berries, and lights. But this holiday season I decorated the inside of our house with some multicolor decorations.
Bottle Brush Trees
It seemed like starting last year we saw bottle brush trees trending at market and they continued right on for this season. All sizes, and styles. Some were just green, silver tinsel, and even pastel colors.
Tabletop trees also seemed to be making a comeback. I love the tall tabletop trees and did you know they can be fairly easy to make? Just use poster board, make a cone, and either set them flat on the surface or on a candle holder. You can decorate the cone with fabric, pretty paper, tinsel, and trims. Hey, that sounds like a project I need to do!
Elves
The Vintage Farmhouse collection wouldn't be complete without a few whimsical elves))) Elves were really big, trend-wise, a few years ago. Well, actually big in size as well as very popular. They have waxed and waned for a few years, but never gone away. Elves were smaller it seemed at market this year with most being around 16″ or smaller.
These elves are posable so if you're into "Elf on the Shelf" these are perfect to use in that manner. They are not toys, however, and are for decoration only. I believe the elves in the image are 7″ and 10." RAZ does still make a 30″ elf in some of their collections.
More
There are many other decorative items included in the Vintage Farmhouse collection. Trendy Tree will carry some, but not all. Links are included for the items that are in stock right now at Trendy Tree.
Vintage Farmhouse Products (In stock at Trendy Tree or Coming)
Vintage Farmhouse Products Available on Amazon
My Amazon affiliate link is included.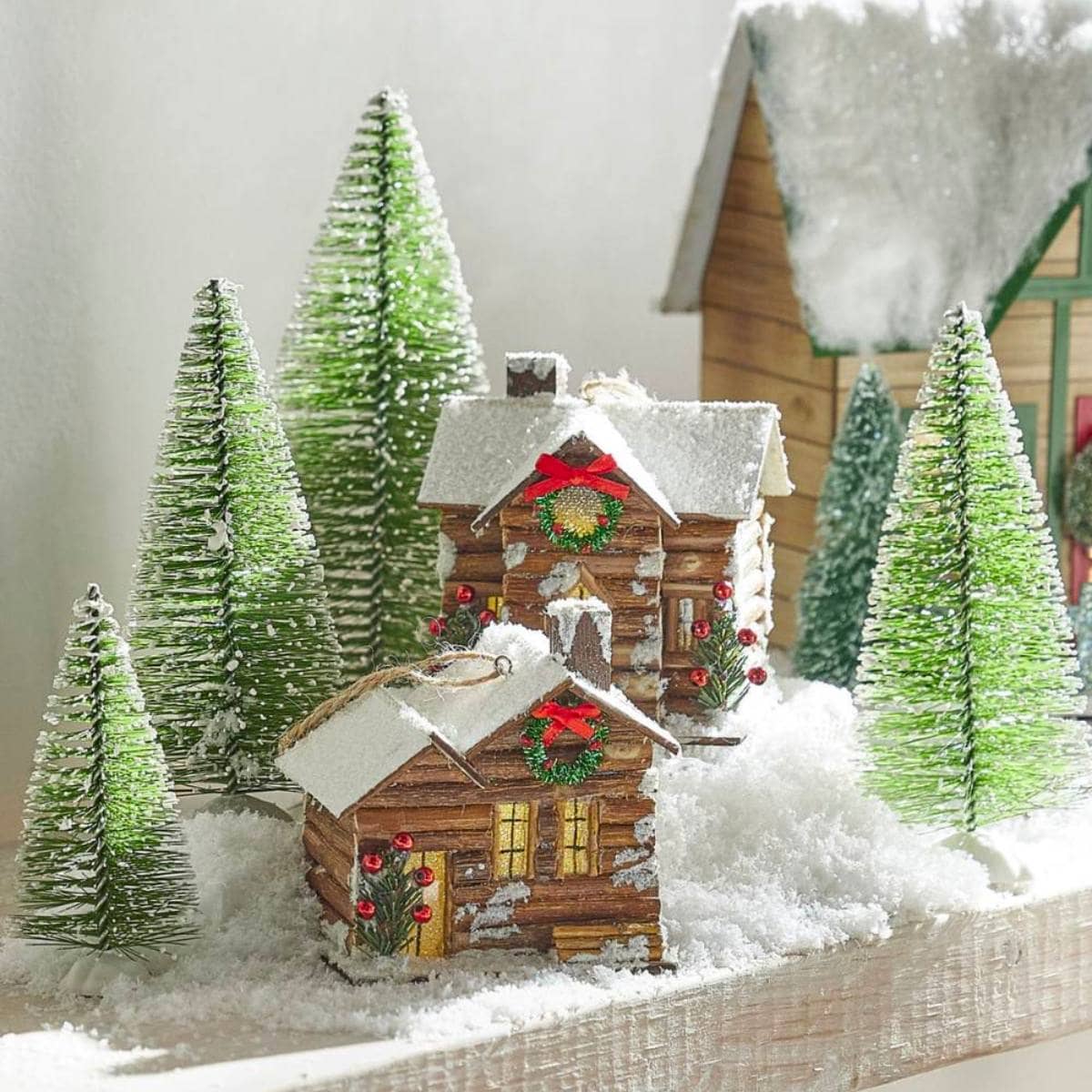 Decorating with Bottle Brush Trees
When it comes to holiday decorations, there's something enchanting about bottle brush trees. These pretty little trees have a rich history t
www.jeanniepence.com