How to Make an Easy Wreath Bow with 4″ Ribbon
How to Make a Wreath Bow the Easy Way
We all struggle to make bows from time to time, don't we! There are so many different ways to tackle bow-making and goodness knows, the experts make it look so easy! I'm envious of those crafters who can whip up a hand-tied bow while casually talking about the weather. But for me, it usually takes a little more preparation and planning. I can make a hand-tied bow but so many times I get halfway through and wind up going to my craft table to pull out a bow-maker or something to measure.
Here's another example of a bow tutorial I did a while back. Maybe it will help too))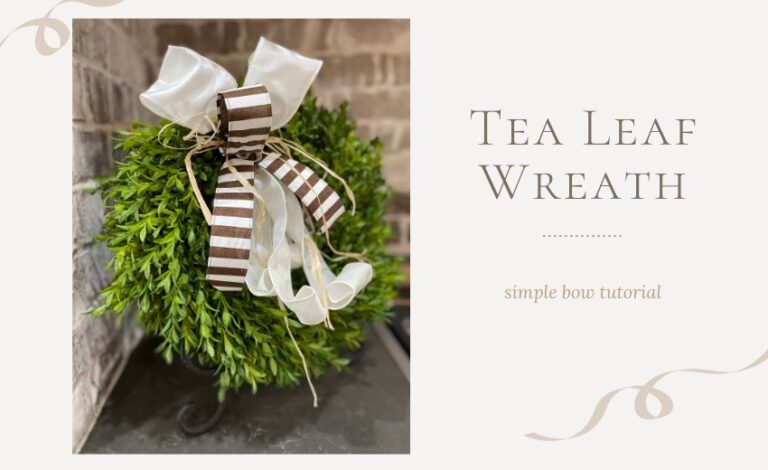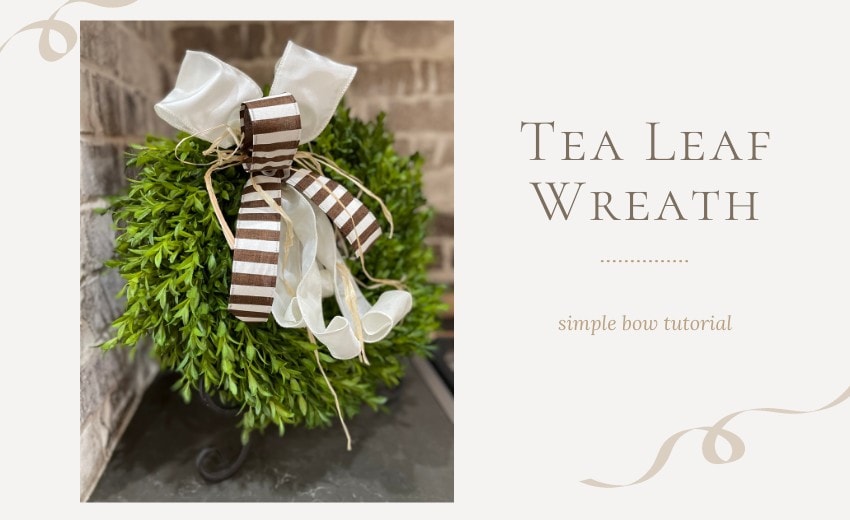 Make a Bow with Three Yards of Ribbon
Bows don't have to be elaborate, you can make a bow with three yards of ribbon […]
www.jeanniepence.com
Bowmakers
Sometimes I use a bowmaker like the EZ Bowmaker or Probow from Trendy Tree, and sometimes the Bowdabra. Today I'm going to show you how to make a 14″ wreath bow with wired ribbon, scissors, and floral wire.
Supplies
Ribbon (I used 4″, but you could use 2.5″ or any size actually)
Scissors
Paddle Wire (You could also use floral wire, zip ties, or chenille stems, but the floral wire is easier to cover up)
Watch the Full Video
Wrapping it Up
The ribbon I used for the easy wreath bow was a 10-yard spool, and I got three 14″ bows and one 12″ bow off the spool. The ribbon was only $7.22 at Trendy Tree so that's less than $2 a bow!
I just checked and the exact ribbon I used is almost sold out, but Trendy Tree has hundreds of ribbon styles to choose from. Here's a link: Ribbon
14″ Wreath Bow
Make a 14" weath bow with 4" wired ribbon. No bow-making skills required! You only need a bit of floral wire.
Instructions
Cut 1 piece of ribbon 32" in length. (This is the ribbon tail)

Cut 2 pieces of ribbon 29" in length

Cut 1 piece of ribbon 10" in length (or use a contrasing or scrap piece of ribbon)

Cut a piece of floral wire about 14" or use a premade floral wire

Fold the 32" piece in half, fold again lengthwise and cut across folded end to chevron end. (Ribbon tails)

Fold the ends of the 29" piece to the center, overlapping a half inch. Fold the second 29" piece the same way.

Pinch the folded 29" pieces in the center and stack one on top of the other.

Pinch the 32" piece in the center and place to the back of the two folded 29" pieces with right side of ribbon facing forward.

Place the floral wire over the center of the ribbon where you are holding in your hand, twist to secure from the back. Twist tightly. Separate wires.

Fold edges of 10" piece to make it narrow. If you use 4" ribbon, just cut a piece about 1" in width; 10" in length and then fold the raw edges. You can also use something like braid, trim, or a 1.5" ribbon.

Lay the folded ribbon over the center (to cover up the wire) and tie it in the back. Double tie if you wish. Snip the ends short.

Fluff the bow gently taking care not to pull on the loops too much to risk pulling them out of the wire.

Secure to your wreath using the wire
Video