RAZ Christmas at the Lodge Tree – Rustic Tree
Christmas at the Lodge RAZ 2022 Christmas Tree
This is a rustic Christmas tree. It has a back-to-nature feel with earthy colors, pinecones, faux feathers, and antlers. This rustic, cabin or lodge-style tree would make anyone feel cozy, warm, and comfortable in your home.
There are natural shades of burlap in the embroidered pinecone ribbon and tree skirt. The ribbon theme carries right on to the mantel making it all blend seamlessly. Copper and bronze balls and finials pick up light and add beauty to this tree. You really can't appreciate the size of some of the ornaments until you see them hanging over the fireplace. The ornaments that depict reindeer, the feathers, and the antler sprays would make this rustic Christmas tree a deer hunter's delight.
Please note that the trees in the showroom sometimes have different decorations on them than the catalog image of the tree. Watch the video taken in the showroom below.
Want to see all of the new 2022 trees from RAZ? They are all listed in the post below.
The talented RAZ designers created this rustic tree. We can give you a breakdown of the items on the tree, but we don't have access to the number of each item that they used. The video of the showroom tree may also be a little different from the static image.
The number of individual products you would need to decorate a tree similar to the Christmas at the Lodge tree would depend on the height and width of your own tree.
A good rule of thumb is to always order more than what you think you will need. You can always use anything extra on a wreath, tabletop, etc.
Most of the decorations on this tree are new for 2022 and will not be available to any retailers until summer or later. If we have some items that are similar that are in stock at Trendy Tree, we will share those links with you.
2852303 35″ Mixed Feather Spray
4212526 4″ Assorted Feather Ball Ornaments
4220857 5.5″ Antique Reindeer Disc Ornament
4220858 5.75″ Antique Silhouette Reindeer Ornament
4224504 4″ Plaid Mercury Ornaments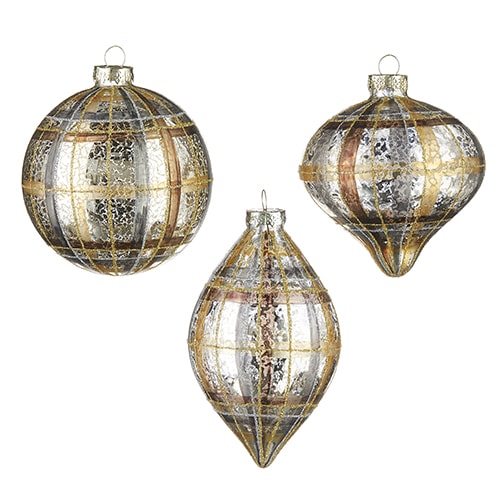 4224529 15.5″ Mocha Glass Finials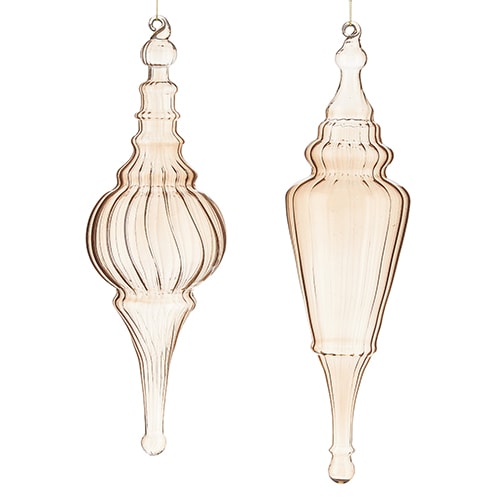 4224567 4″ Pinecone Branch Mercury Glass Ornament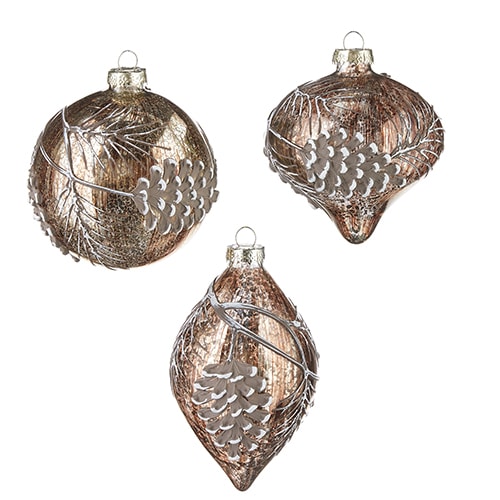 4224568 5″ Bronze Mercury Glass Ball Ornament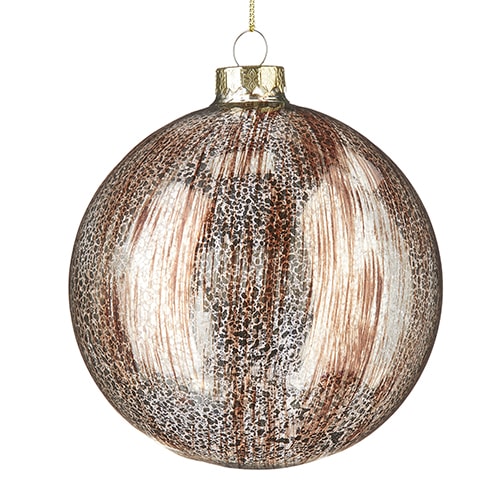 4224593 5″ Glass Pinecone Ornament
4224595 10.25″ Copper Finial Ornament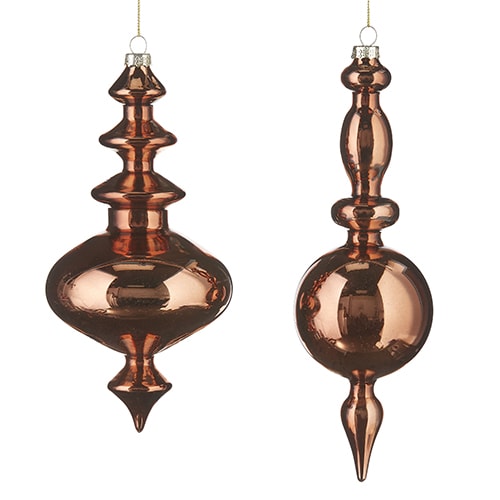 4224596 4″ Copper with Gold Leaf Textured Ornament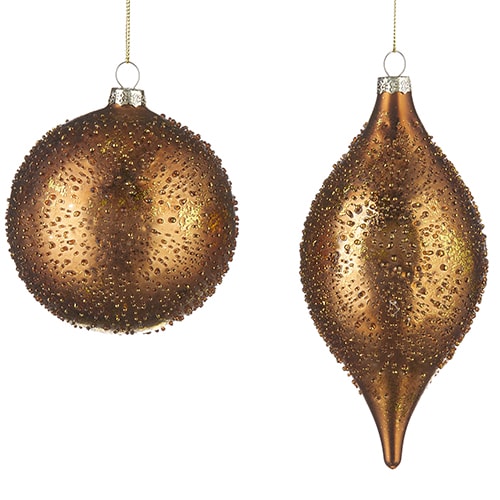 4224592 6.5″ Pinecone Candle Holder Ornament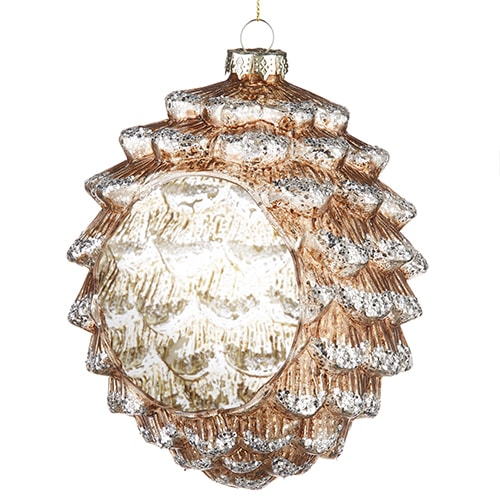 4224650 6″ Deer on Translucent Ornament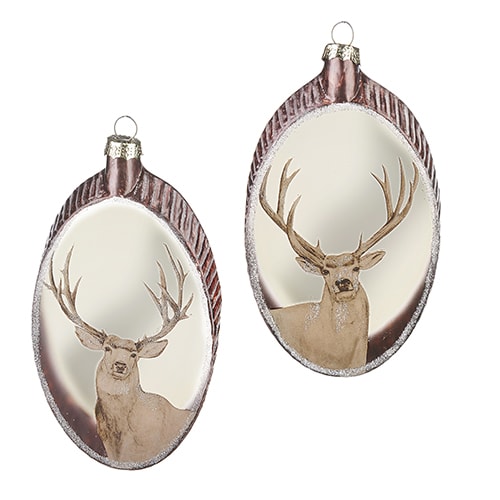 F4002413 32″ Pinecone Spray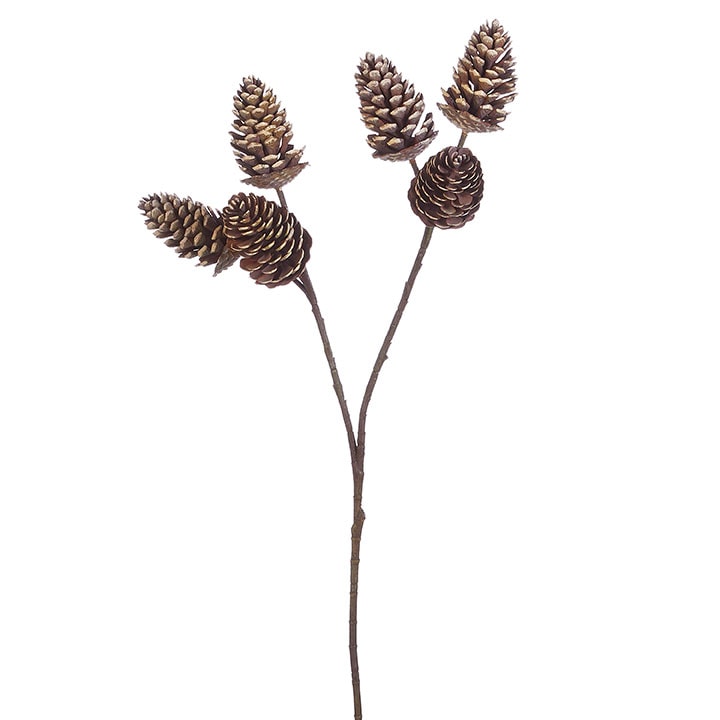 F4122710 43″ Cedar with Pinecones Spray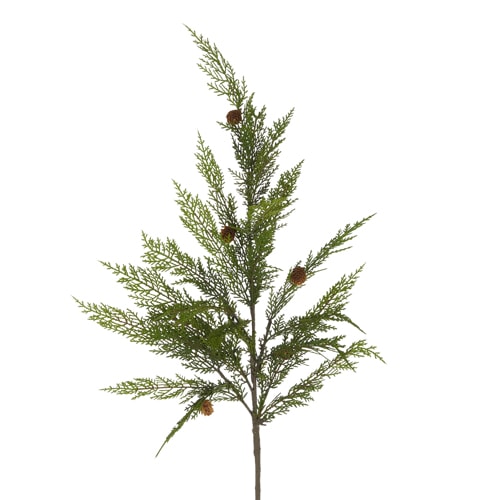 F4202472 34″ Natural Antler Spray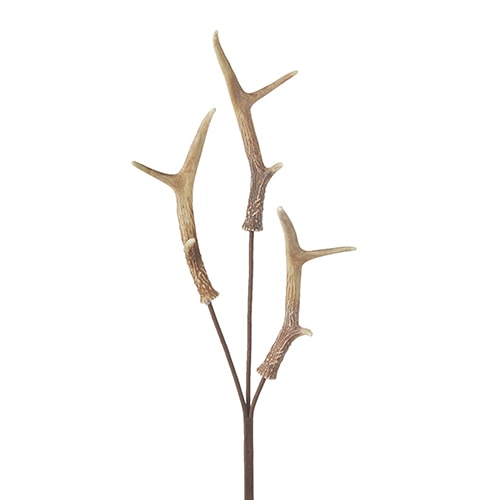 R4227722 4″ Embroidered Pinecone Ribbon
More Deer Themed Products at Trendy Tree
Summing it Up
I hope this post and images give you the inspiration and ideas to create a rustic Christmas tree that you and your family will love. The new products from RAZ won't hit the store shelves until summer or later, but when they are available, I'll try to update some links so you can find those. Start collecting decorations now from similar products that are in stock. You can even pick up some free items from nature! Start saving those pinecones to decorate with like baskets of pinecones or pinecones to slip into your floral displays, wreaths, or mantel decorations.
More Christmas Ideas