Need Easy Valentine Decor?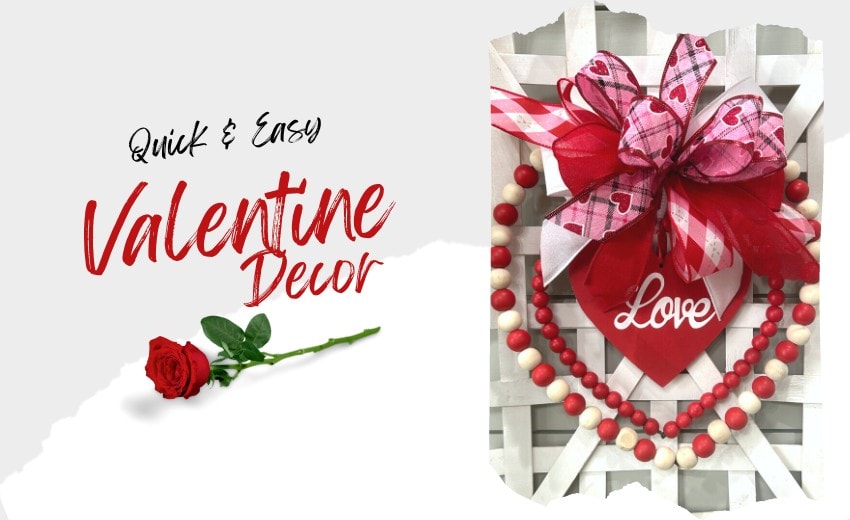 Want to add a little bit of Valentine's decoration to your home without a lot of work or expensive products? Here is a quick and simple bow attached to a Dollar Tree Valentine heart. You can watch the video below.
Don't you just love browsing around in Dollar Tree? I know I do and I was amazed at the number of Valentine's decorations they had in stock. Maybe I just caught them on delivery day, but they had tons!
Wood bead anything is popular right now and was still trending in the Dallas market this year. The wood bead heart I picked out was $5 since it was on the Family Dollar Store side.
Our Dollar Tree is a combination store with Family Dollar. The Dollar Tree side had way more items to choose from, but I like the wood bead trend.
I usually make chocolate-covered strawberries for the grandchildren at Valentine's and I found some cute plastic containers that will be perfect to hold them. And I found a pretty little candy jar to hold Conversation Hearts. That's the extent of my Valentine decorations for this year))
Bow Maker
I used a Multipurpose Probow 4 in 1 bow maker for the Valentine bow. It was made using all scrap ribbon which is always a plus. You don't need much for a project like this, and it's a great way to use up those short ends that aren't long enough for a wreath project.
There are several different bow makers on the market and they essentially all do one primary thing, they hold your ribbon. Having something to hold your ribbon securely and measure your loops is very helpful if you are not an expert bowmaker! Or, if you are getting older like me, and bow-making is hard on your hands.
Each bow maker has different features here and there whether it be pricing, material, pegs, etc. You can find bowmakers at Trendy Tree.
Right now the EZ Bow Maker is the only one in stock, but more Probows, the Probow 4 in 1, the EZ Bowz Stow & Go, and the new bowmaker from Craig Bachman Imports are all on the way.
And you can get a plastic Bowdabra at Amazon. Here is a link to a post I did a while back showing how my husband helped me attach my Bowdabra to a board. It made it so much more stable!
Does Your Bowdabra Slip Around? Fix It!
So your choices are vast! I'm sure there are more bow makers out there too that I just haven't seen. I like to experiment with all of them)))
Tobacco Basket
Once I had attached the small bow to the wood bead heart, I secured it all to the tobacco basket with a chenille stem. Hanging this tobacco basket on the wall in my home office is a very good spot for small seasonal or holiday decorations. A few supplies from Dollar Tree added just the right amount of Valentine's decorations for me.
I've had the tobacco basket for a while and was thinking about painting it a dark charcoal or matte black color. What do you think? The top of my desk is espresso so I was thinking something along that shade.
Leave me a comment! Do you think I should leave it as is or freshen it up with a coat of paint?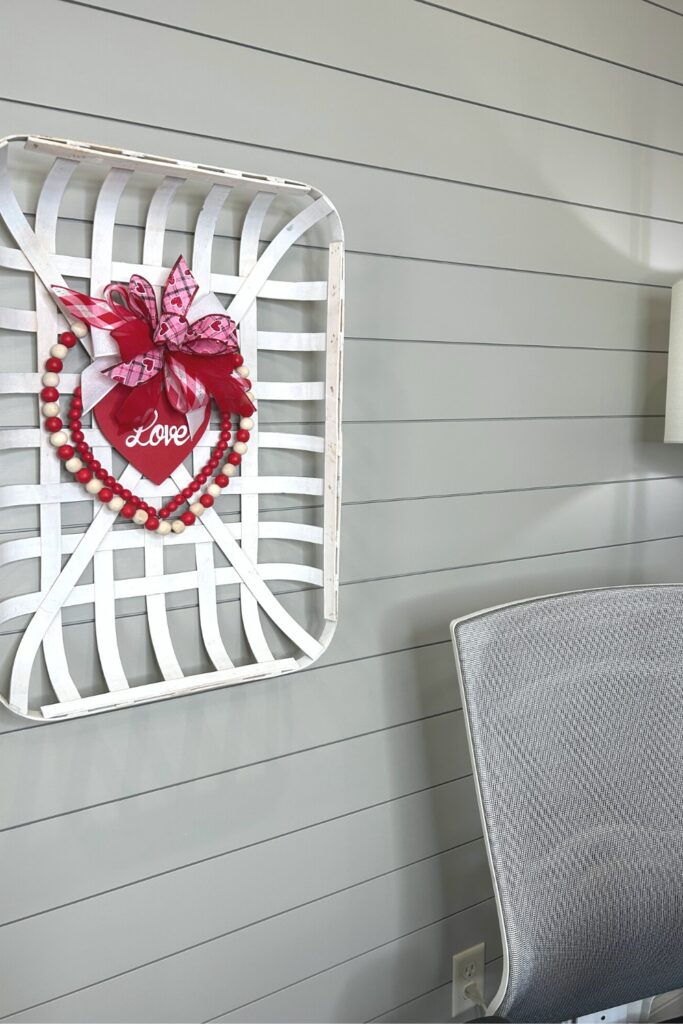 More From My Blog
Valentine's Day = Organ Donor Day!
Today is not only Valentine's Day, but it's also National Organ Donor Day. Organ donation may be something that you really haven't put much thought into.
www.jeanniepence.com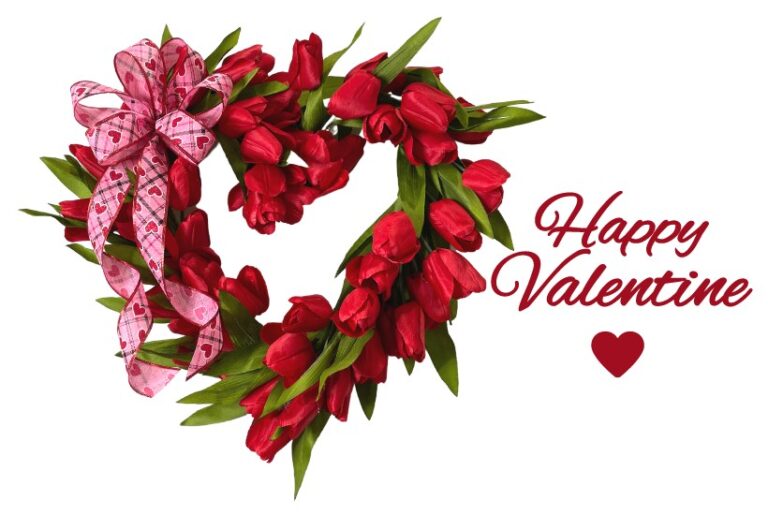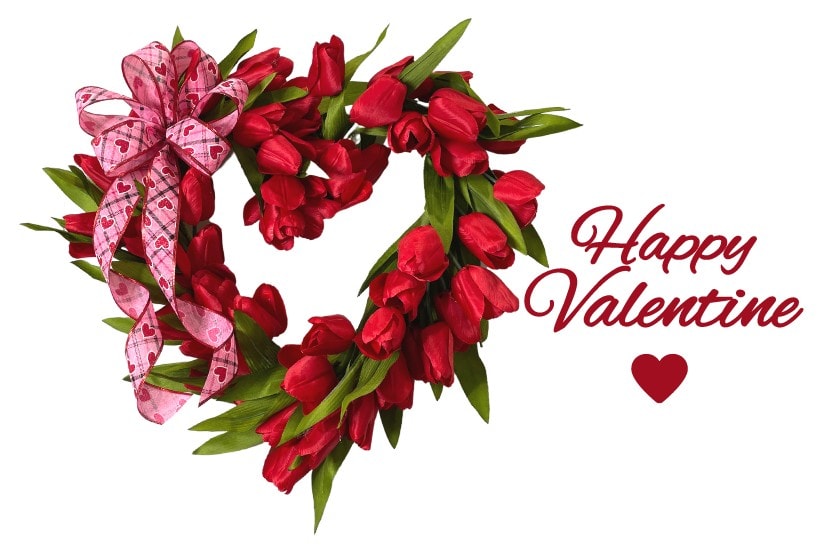 Red Tulip Heart-Shaped Wreath Tutorial
1/4/23 Updated Post from Last Year: Looking for a little bit of Valentine's decor? Look no further! . …
Read More

about
www.jeanniepence.com