Fill a Wall Basket with Spring Blooms & Butterflies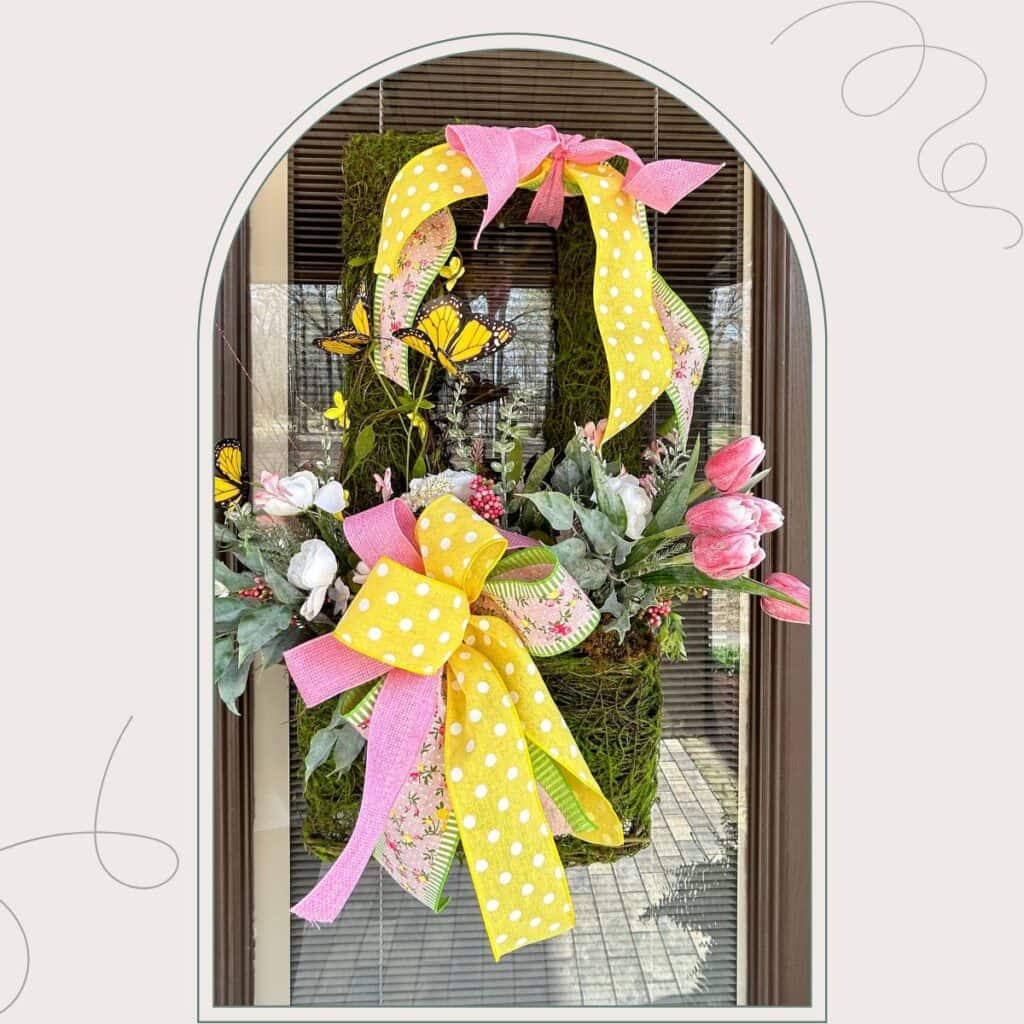 Spring Wall Basket
It's almost spring and the perfect time to bring some color and nature indoors. Or put it on your outside door! A mossy wall basket filled with pretty spring flowers, butterfly picks, and some simple bows is an easy way to do it.
This easy DIY project can add some fun and whimsy to your door decor. Rachel, Carrie, and Ashleigh made these baskets during a Facebook live last week and I was the lucky person who got to bring them home!
You can make one too with supplies from Trendy Tree.
Supplies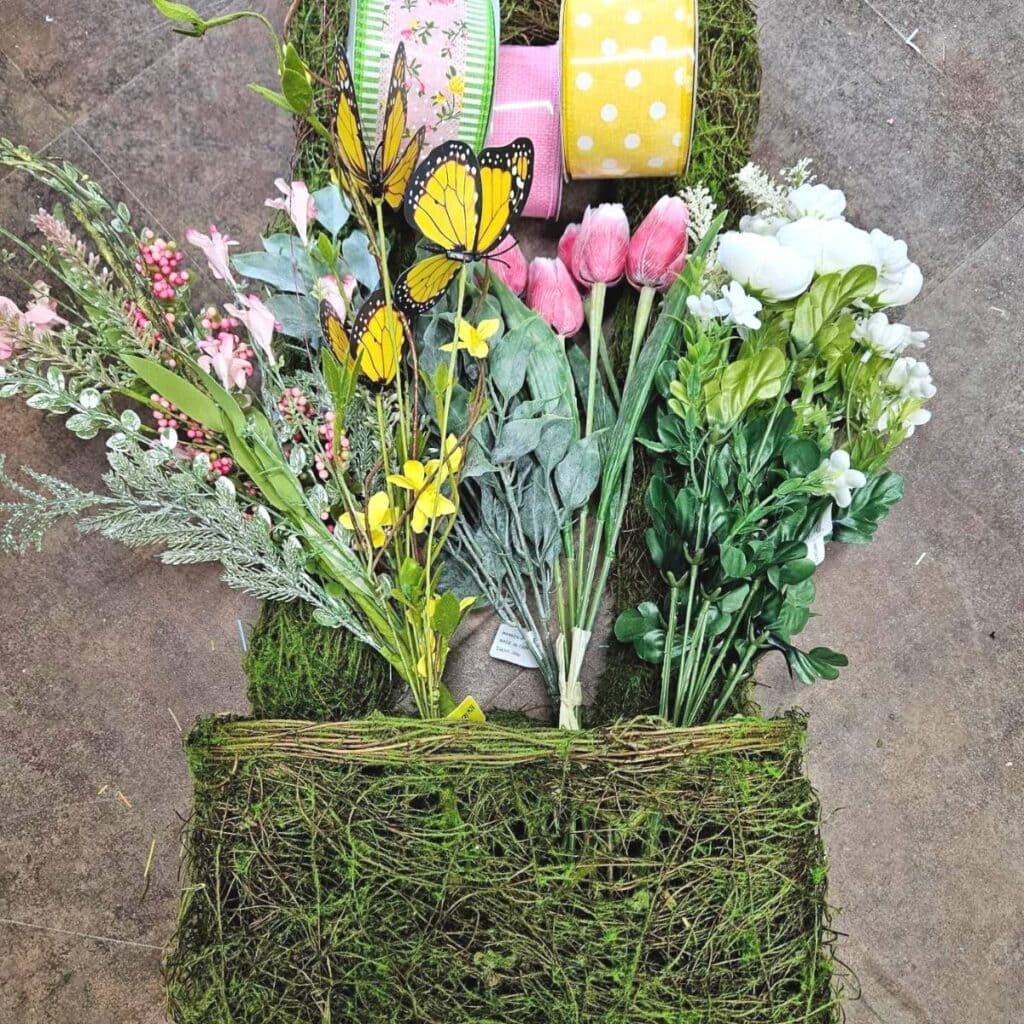 Putting the Wall Basket Together
You can watch the video below to see how the wall basket was put together. They didn't use any hot glue and this will make it perfect to use for another season. Just pop out the spring florals and add something new! I'm already thinking about some tiny fall pumpkins and sunflowers for this fall.
This is what I love about creations like this wall basket that can be repurposed. But if the piece was being made to sell you would for sure want to use some hot glue to secure pieces.
Repurposing
Do you like to repurpose things? Me too! Here's an example of a spring wreath I repurposed last year for a friend.
make something new again
Old Forsythia Wreath Repurposed
I like nothing better than to breathe life into an old wreath and make it fresh and new again.
Wrapping it Up
Thanks for dropping in, I'm so glad you're here)))
Have you created something new or repurposed for spring this year? Leave me a note and tell me about it. I'm always looking for inspiration!
update!
Here's a post link that shows you how I updated my moss basket for a Patriotic theme.
change it out easily
Patriotic Moss Baskets – Repurposed
These Patriotic wall baskets are repurposed from some spring baskets that Carrie and Rachel made several weeks ago. Memorial Day is just a couple of days away and I needed something Patriotic on my side doors. Repurposing is one of my favorite things to do)))