Spring Floral Update for Tobacco Basket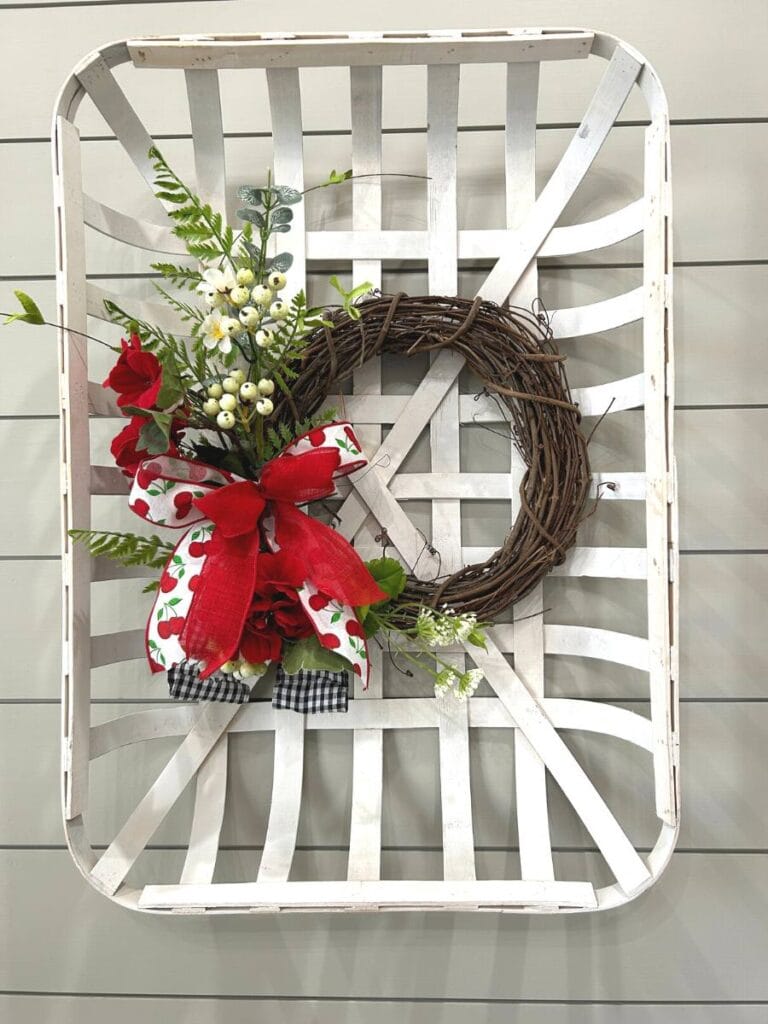 Tobacco Baskets
Update your home's seasonal decor by adding a spring floral arrangement to a tobacco basket. There is a tobacco basket on the wall behind my desk that I like to decorate with different things.
I recently took down my Valentine's Day hearts and used materials from my craft room to create something new. Since I try to avoid using hot glue in my creations, they are easy to remove and replace. Watch the video below to see how easy it is))
Supplies
My floral supplies and ribbon came from Trendy Tree and the exact products may no longer be available, but I'll show you some alternatives.
Small Grapevine Wreath (Walmart, or Hobby Lobby)
FH804924 Red Floral Spray
63328CM Cream Ranunculus
RGA16431A 1.5″ Bright Green Cherry Ribbon
RG121124 1.5″ Red Cross Royal Ribbon
KB1606 Whitewashed Tobacco Baskets Set of 2
RGA8035X6 2.5″ Black White Gingham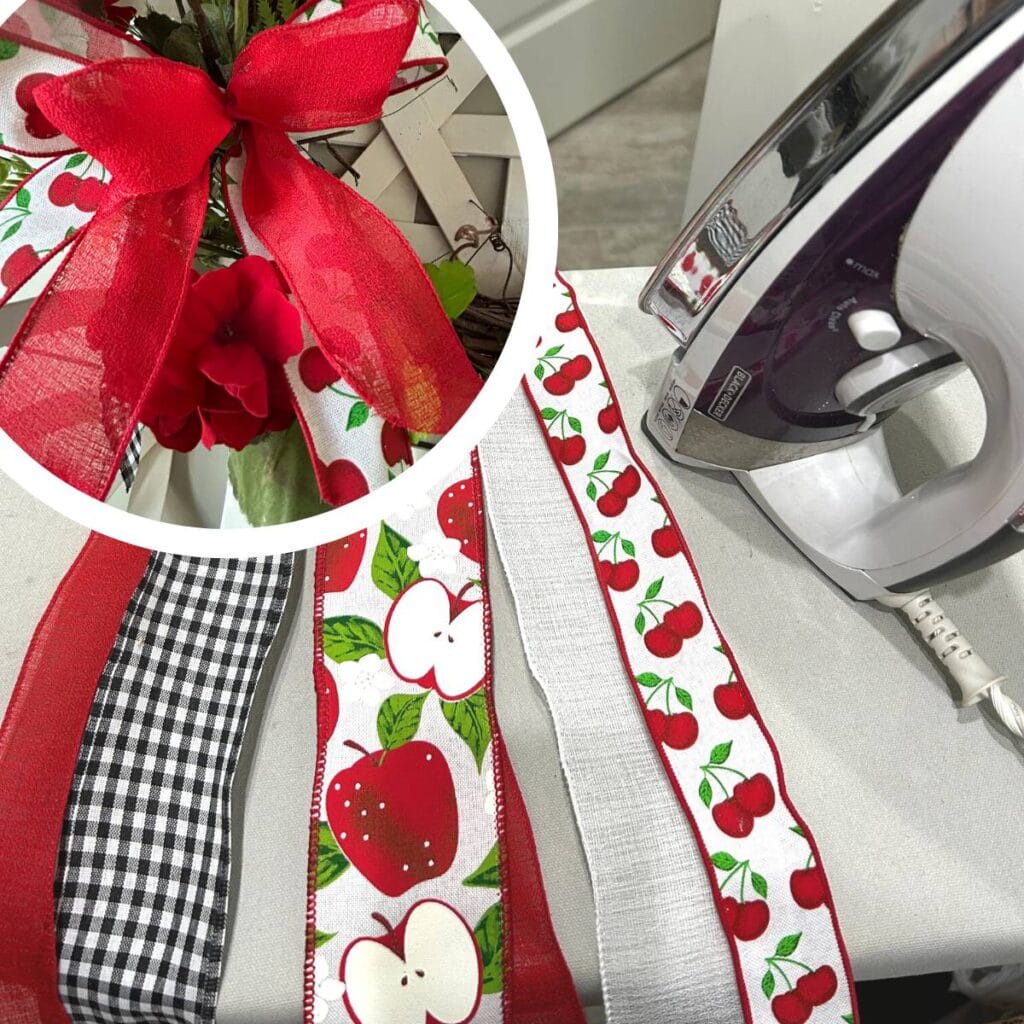 Crafting Tip
Don't discard those old bows! Save them and just gently press the ribbons with a warm iron and use them again.
Scrap pieces of ribbon are perfect for making funky bows. Just hang ribbons on a hanger until you need a few strips to make a new bow))
Jeannie
wrapping it up!
This floral was easy to change out and will be just fine in my home office until early fall. It's time now for me to change out some bows and florals on my outside wreaths so stay tuned for more crafting ideas))
Check out this link to see a boxwood wreath that I decorated for Easter some time ago. Believe it or not, it was incredibly easy to create!