Cut Poly Burlap Mesh with Wood Burning Tool
Poly Burlap
If you know me, you know I have been crafting and making mesh wreaths for several years. Well, I saw that other people were cutting poly burlap mesh with a wood-burning tool and figured it was time for me to try it!
Here's the wreath that I made using the wood-burning tool to cut the Trendy Tree poly burlap mesh. I love how it turned out….it's hanging on my front door right now.
Watch the Video
See the Tutorial on Trendy Tree
Clicking on the image below will take you to the Trendy Tree blog for the complete tutorial.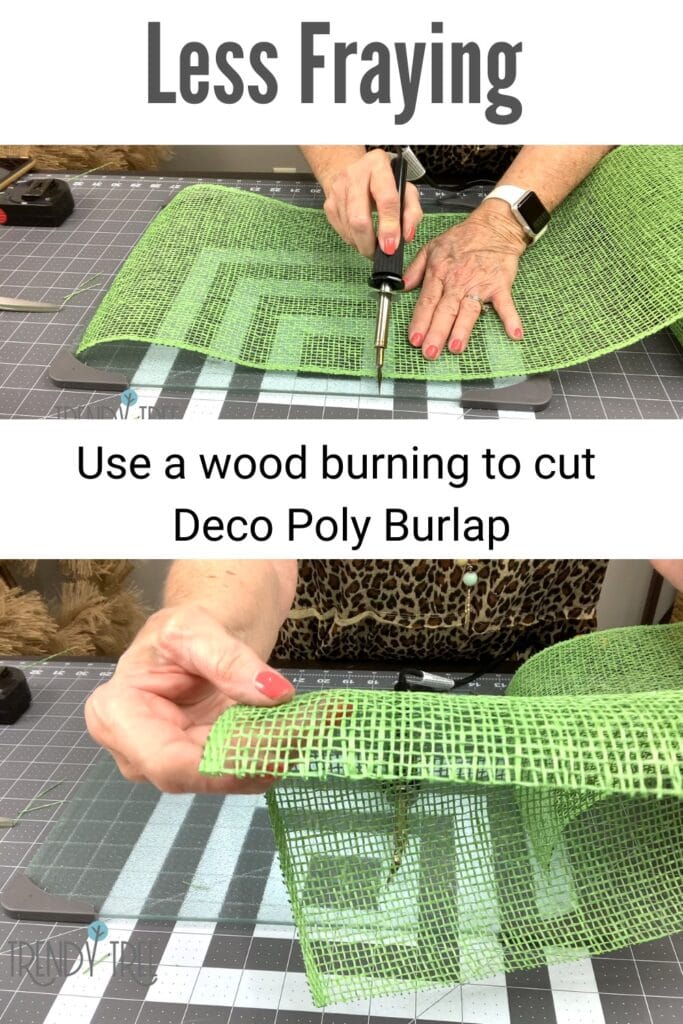 Anyway, I loved how the wood-burning tool worked for cutting the Deco poly burlap! It made a nice clean edge on the mesh without leaving behind a burned look.
If you are in need of poly burlap mesh we just got in a new shipment at Trendy Tree.
Here's a link: Poly Burlap Deco Mesh
Here's a link also to the full tutorial for the poly burlap flower wreath:
If you have used a similar wood-burning tool to cut poly burlap mesh, or other products, leave us a comment! If you have any experience at all, it's probably more than I have at this point.
This was my first project using anything other than a rotary cutter so I would love to hear from you!
More Crafts
How to Make a Deco Mesh Carrot Wreath
Spring Tulip Wreath on a Straw Form