How to Make a Deco Mesh Carrot Wreath
Looking for an easy deco mesh carrot wreath for Easter? Well I have a tutorial just for you)))
It's a carrot-shaped wreath I made a while back as a Trendy Tree tutorial using a Unique in the Creek triangle form, orange Deco mesh, and a bit of greenery.
Watch the Video
How to Make It
It really was easy to do, it just takes a little time. It helps if you start the zip ties on the board before you start attaching the ruffles.
Supplies
Supplies are available at Trendy Tree. Here are a few suggestions: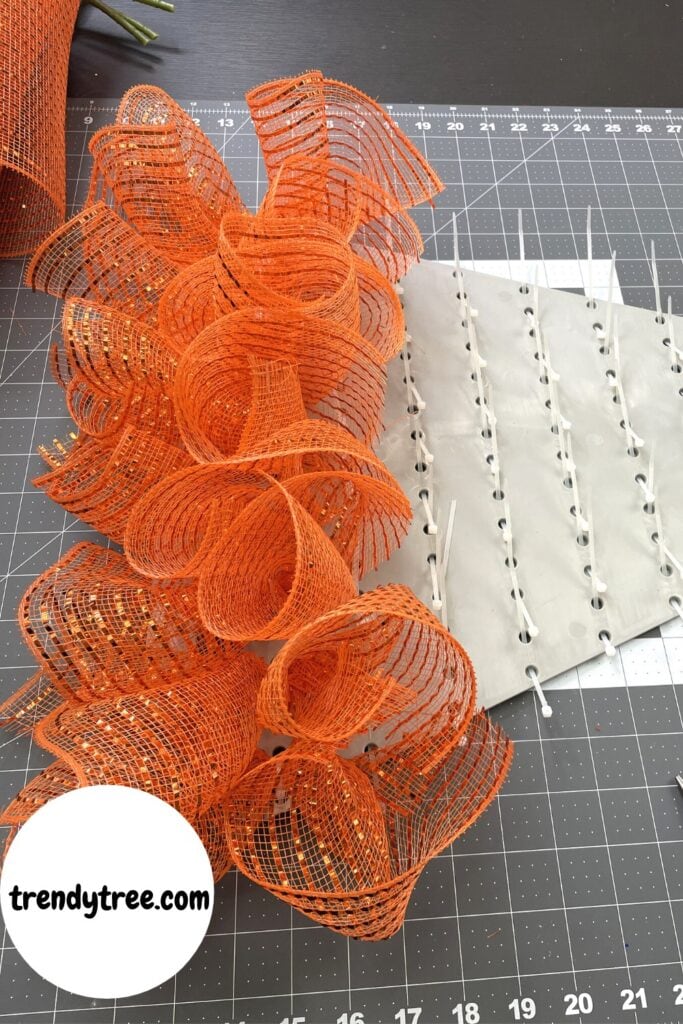 There are several different ways to make a carrot wreath and you'll find more tutorials on Trendy Tree that I have done in years past. This technique is my favorite though.
This tutorial features the triangle-shaped board from Unique in the Creek. It's great for making a Christmas tree, or a carrot! The Unique in the Creek triangle board maybe show sold out on the Trendy Tree website, but it if is, there are more on the way)))
Easy Deco Mesh Carrot Wreath Tutorial on Trendy Tree.
Now, when the grandchildren were younger, I decorated my mantel, had an Easter tree, and bunny rabbits sitting everywhere, and that was fun. Now all I need is something small and simple to remind me of the season or holiday.
What are some of your favorite ways to decorate for Easter? Drop me a note and give us some new ideas!
More from my blog