Kick Off Your Summer with a Craft!
Summer is just around the corner and the perfect time to start a summer craft! Kids are getting out of school, vacations are getting lined up and we're all ready to relax a bit. Whether you have an exotic vacation planned or a staycation in your backyard with family, we all love summertime. We crave summertime when the temps are frigid, but before it's over….you know we'll be complaining and yearning for the cool weather of fall…..we can never be satisfied, can we!
Summer Project
One way you can start getting ready for summer is to make a cheerful summertime wreath for your front door. You may be thinking, oh I can't do that. But you can! It's really not that hard and you will love the satisfaction you get from making it yourself. Plus, you can save a few dollars too!
Here's a link to a fun wreath tutorial that Nick Sanders, 39 County Home, did as a collaborative effort with Trendy Tree. The supply kit is still available (as of this posting) at Trendy Tree and I'll give you that link. Watch the video below. It's a Facebook live that Nick did on the Trendy Tree page.
Nick used the ruffle wreath technique and it's one of the simplest ways to make a Deco mesh wreath. It always comes out the same, nice and even, with no gaps or holes. Here's the link to the supply kit:
Individual Supplies
I'm listing the individual supplies too since you might want to change something up a bit. There are so many sign choices on Trendy Tree. For example, you could take this same color combination and use a flip-flop sign instead, or maybe something for a classroom, or even a birthday. Here's the list.
AP7080 Sweet Summertime Sign
62607PU Purple Frizzy Curly Pick
62607YW Yellow Frizzy Curly Pick
62607GN Green Frizzy Curly Pick
RY8325F9 10.25″ Pink Turquoise Border Stripe Mesh
RE130141 10″ White Silver Mesh
RE130211 10″ Hot Pink Mesh
41043-40-09 2.5″ White Green Stripe Watermelon Ribbon
RX9145X7 1.5″ Yellow White Polka Dot Ribbon
RX9148A2 1.5″ Turquoise White Stripe Ribbon
983140-28 2.5″ Fuchsia Ribbon
XX750423 24″ Purple Pencil Wreath
Options
Rather have a wreath with flip-flops or some other sign? Check out these signs and ribbon products at Trendy Tree.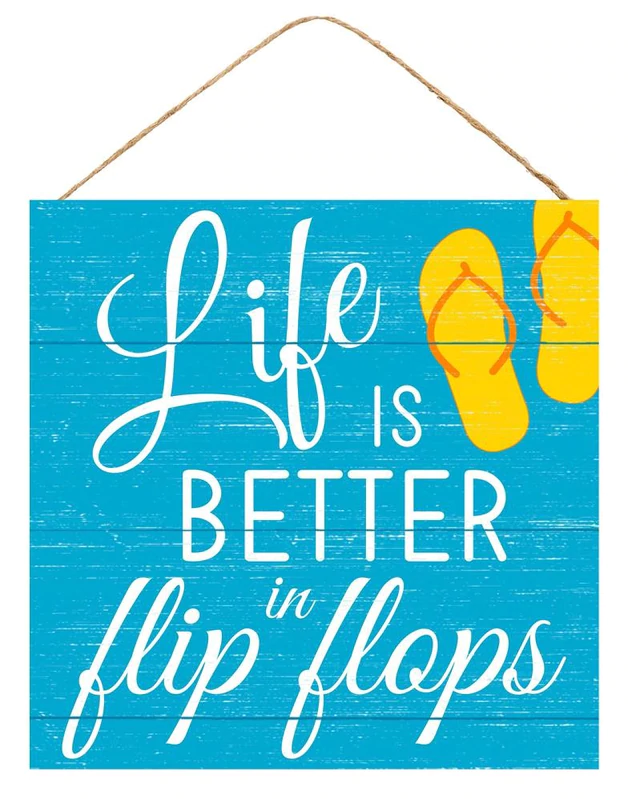 Purchase
If you are not sure about making this summer craft for yourself, you might be able to purchase the one that Nick made! It's available right now in his Etsy shop. But don't fret, if it's sold already he has several more wreaths to choose from. Nick has handcrafted wreaths for all occasions and seasons.
If you would like to learn more about Nick and 39 County Home, just check out his Facebook page and YouTube channel. Nick makes stunning wreaths, and he's a regular collaborator at Trendy Tree)))
Tutorials
If you would like to learn more about how to make deco mesh wreaths, be sure to check out the Trendy Tree tutorials. There are tons to choose from! And Trendy Tree products….you'll find hundreds of styles of mesh, ribbons, floral picks and stems, and all kinds of signs. It's a crafter's haven!
Have you started a summer craft project yet? Tell us about it, we would love to hear from you!
More from My Blog
How to Make Hand-Sewn Fabric Pumpkins