Repost
(original post made in 2022 after the Ulvalde school shooting in Texas)
Happy Memorial Day! We say happy Memorial Day, but should we?
This Memorial Day in particular is not a happy one by any standard as families prepare to bury precious children and teachers.
There is so much sadness in this world for so many each and every day. Lives change so quickly and for reasons that we will never be able to understand. Our prayers are with those families and the entire Uvalde community.
Memorial Day
To many people, Memorial Day will simply be a holiday to be off work and to have a cookout with family and friends. There is nothing wrong with this. We all deserve time off to do just this. But we also want to remember the real reason for the holiday – to honor the fallen men and women who served in our military.
Sometimes we need to just really look up the meaning of our holidays. We might be surprised.
We can honor our fallen military by showing our patriotism on Memorial Day. Involving young children in the holiday preparation is a great way to teach them the real meaning of Memorial Day.
Grandchildren
Our grandchildren are all grown now, but in years past, they would help with patriotic decorations for backyard cookouts and such. I miss those days of looking for projects to involve them in.
One year they made paper fans on cardstock that had phrases like God Bless America and USA. I printed them out, they colored them, and then we stapled wide popsicle sticks to them for handles.
Here's one definition of Memorial Day in the eyes of a child. Our granddaughter, Maggie, made a card about Memorial Day many years ago and I kept it.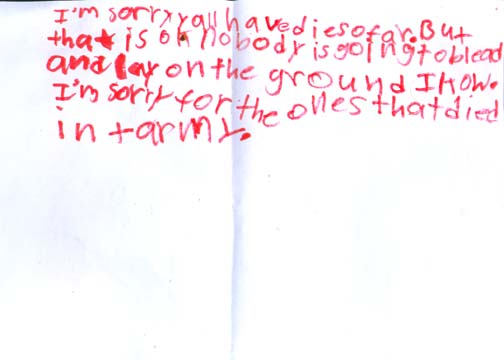 I think in her mind at the time, all the dying was over. Wouldn't that be a wonderful thing!
tip for grandparents
That stack of papers you keep on your desk, or on the refrigerator door…..scan them to a file! Keeping up with things gets more complicated through the years, but a digital file….well it takes up less space and you can share it easily)) Keep it in the cloud as they say.
Patriotic Decorations
Here are a few suggestions that you can do with your children or grandchildren that have worked for us in the past.
Banners & Signs
Make a patriotic banner or sign out of a roll of Christmas wrapper paper that has a white back. Or use heavy-duty style paper or butcher paper. Please keep in mind some of these images are OLD!
Print stars, firecrackers, flags, and patriotic words on card stock and cut them out. Use them as outlines on the paper that can be colored with crayons or markers. Or glue cutouts to the banner. Kids can get creative if you turn them loose!
Video
Don't forget to record kids saying the Pledge of Allegiance. You'll be glad you did someday))
Tee Shirts
Make red, white, and blue tie-dyed tee shirts. This is one that we just never got around to! I had the tee shirts and the paint…..but didn't follow thru. It would have been a messy project but still fun)))
Balloons
Decorate for Memorial Day with lots of red, white, and blue balloons. Tie them to the fishing line to make a banner to string across the back porch or elsewhere. Use clear fishing line to hang balloons from light fixtures, the ceiling, or in front of windows. Practice safety of course. Balloons are a choking hazard to small children and animals. Be sure to dispose of properly.
A banner similar to the one above is really not hard to make. And you don't need helium in the balloons, just air.
Here's a link to a blog post and video we did on Trendy Tree showing how to make a balloon garland.
you can make it!
How to Make a Basic Balloon Garland
Balloon garlands are all the rage for parties, holidays, events, open houses and so many special occasions. They are great as a backdrop for photos at birthday parties, anniversaries, and weddings.
Trendy Tree has a huge selection of patriotic items such as ribbons, signs, glittery star picks, and sprays.
Join my mailing list and get 20% off your next order at Trendy Tree!
Candy Rolls for Table Favors
Wrap rolled candy like Mentos, Lifesavers, or any kind of candy that comes in a roll in patriotic paper. Cover with cellophane and twist ends like Tootsie Rolls
Shop the patriotic section of Dollar Tree. They have great plastic tablecloths, banners, and all sorts of inexpensive decorations. Decorate Pringles potato chip cans as firecrackers for table decorations.
Firecracker Pinata
Our grandchildren loved pinatas for any occasion. Memorial Day is a great time for making a firecracker pinata. Here's a pic of one we made so long ago. I'm working on a blog post with more detail.
Here's a simple way to add a little patriotism to almost anything. A simple red, white, and blue bow made with the EZ Bowmaker.
gauze ribbon
Patriotic Bow for Twig Cross
This is a twig cross that I've had for a while. Not too long ago I decorated it with some spring florals. Today, I removed those florals and added a simple red, white, and blue Patriotic bow for Memorial Day.
Food & Drink
Hamburgers and hot dogs are standard fare at Memorial Day cookouts along with barbecue ribs, chicken, and potato salad. I'm not sure what we will be fixing yet, but a Boston butt cooked on the grill sounds promising. And there should always be a pitcher of cold lemonade.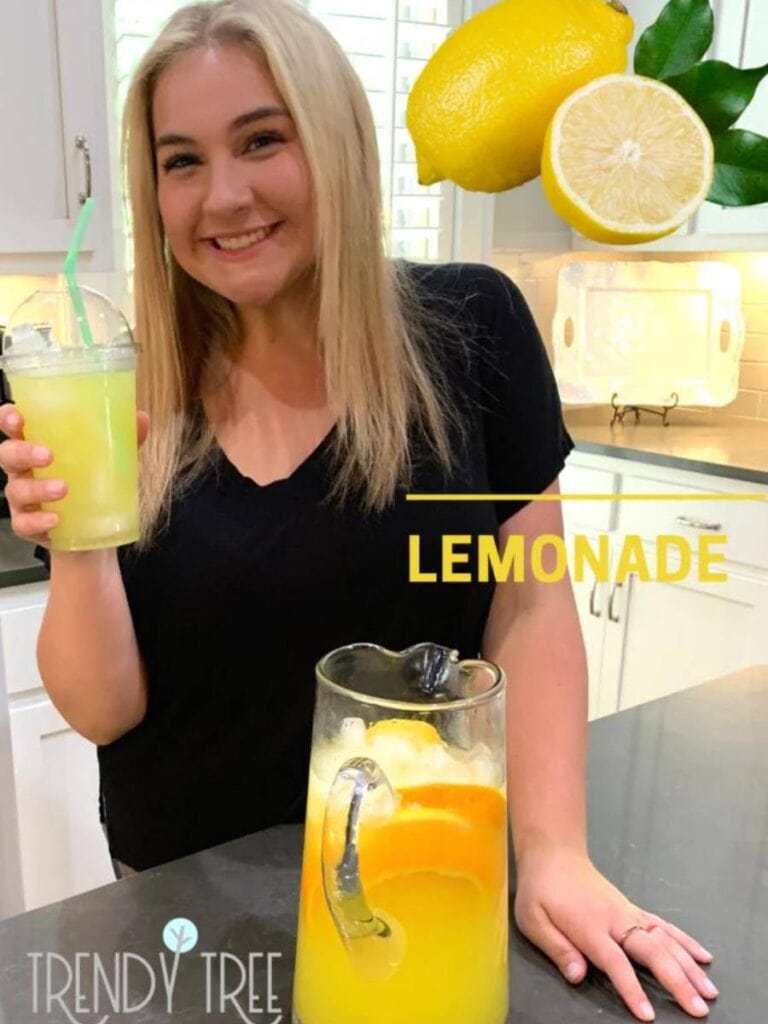 Lemonade doctored up with orange and lemon slices, sometimes cherries.
What's your favorite thing to prepare for a Memorial Day cookout? Homemade ice cream sure sounds good!
Let us know how your Memorial Day is shaping up. It's always fun to hear how others are celebrating the occasion.
And don't forget to take a few moments to explain to little ones what the day is all about, so they will grow up remembering to honor our fallen soldiers and be proud to be an American.
More from My Blog
diy patriotic wreaths
Two Ways to Make a Patriotic Wreath
These two wreaths were created by Julie Oxendine, Julie's Wreath Boutique; and Max Buechler, MB Crafts.
old glory
American Flag Guidelines
Memorial Day is upon us and it's a great time to review our American flag guidelines along with refreshing just what Memorial Day stands for.
The Best Easiest Microwave Corn on the Cob