Walmart Christmas Wreath
I was shopping in Walmart the other day and ran across these Walmart Christmas wreaths for $25.47. They are foam Magnolia leaves on a round grapevine. They measure about 22 inches in diameter. The bows were pretty pitiful but the wreaths I thought would work nicely on my back porch. So I bought three.
Walmart's website picture is pretty accurate except for the bow! My plan was to just remove those bows and make some new ones with 4″ velvet ribbon from Trendy Tree. So I ran by the warehouse and picked up the ribbon and headed home with my wreaths.
Versatility
After Christmas, I figured I could remove the red Christmas ribbons and continue to use the wreaths year-round. They are fine just like they are, but I could always add in a little more greenery, spring or summer florals, and new bows to change them out for the seasons.
Fluffing the Bows
The bows on these Walmart Christmas wreaths are a perfect example of why you always want to use wired ribbon.
It turned out I didn't have to remove the bows, and once they were fluffed, they worked just fine!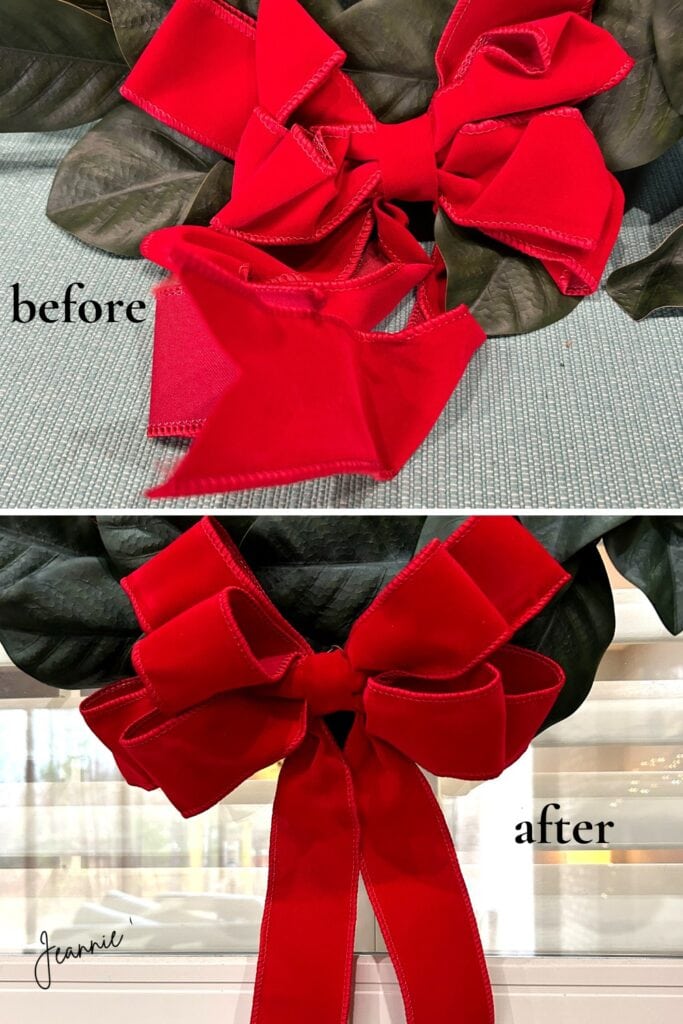 I hung the three wreaths on the windows on the back porch using suction cups. So far, they are holding well. As the weather gets colder, they may pop off, but we'll see.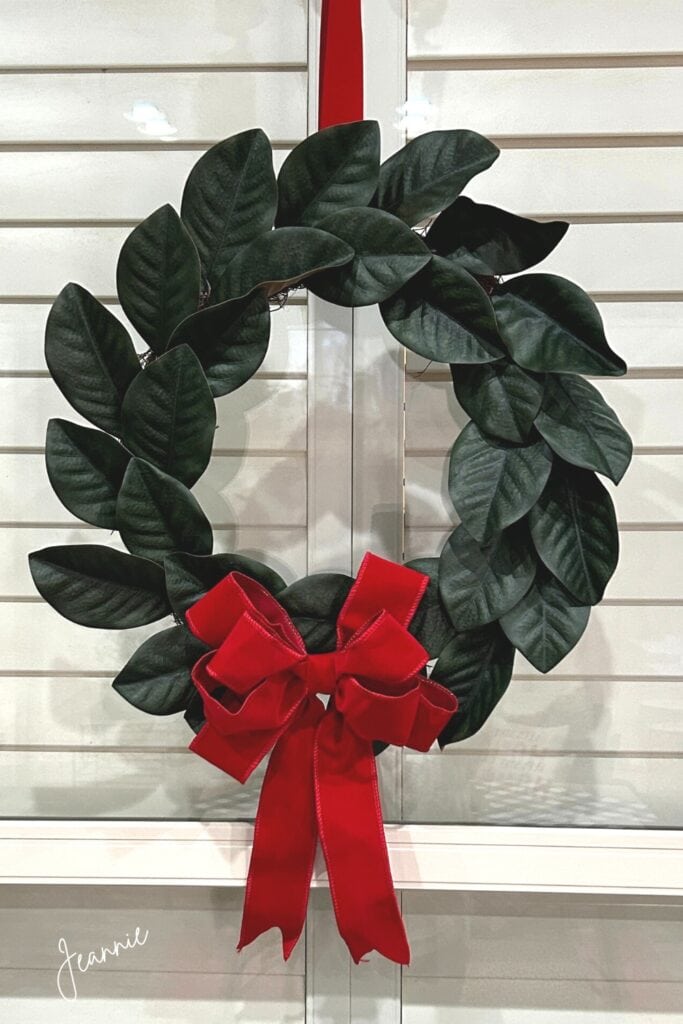 I love the way the wreaths turned out and it was really nice not to have to stop and make three more wreath bows!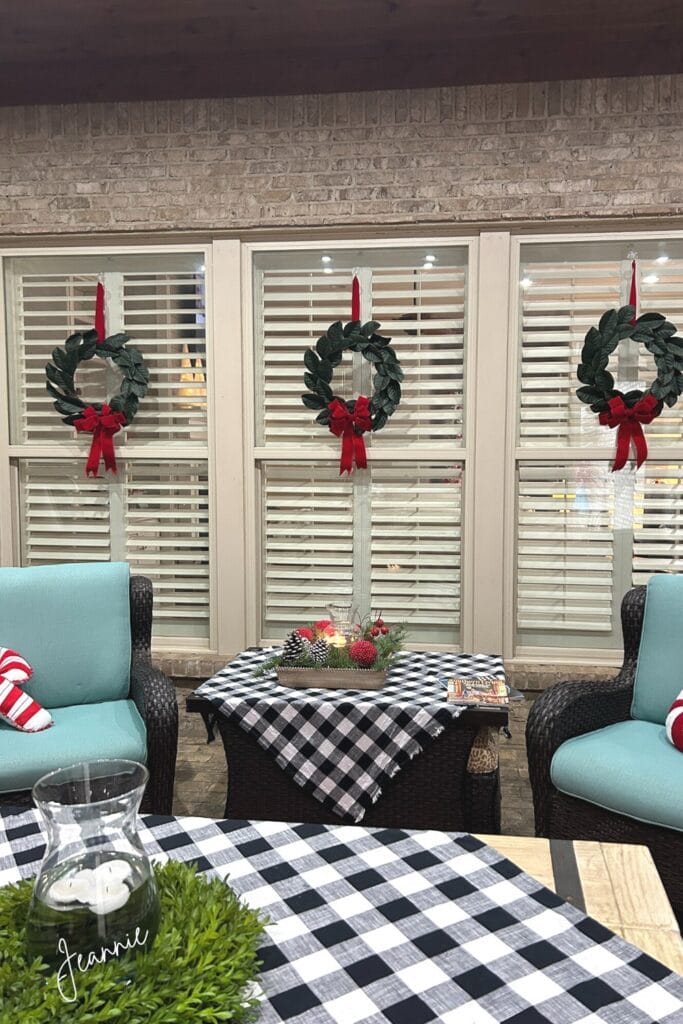 On Sale!
As luck would have it, the wreaths are now on sale at Walmart. Well, online anyway. The sale might vary from store to store. But the wreaths online are marked down to $19.00! These wreaths are not bad for less than $20. They will make a good base to build on.
After Christmas, I'll probably hot glue some eucalyptus and/or boxwood sprigs and build them out a bit more. I think they are a great buy))
Here's my Walmart affiliate link for them: Holiday Time Magnolia Christmas Wreath
Have you run across any really good buys lately? Please share! Leave us a comment and tell us all about it)))
More from My Blog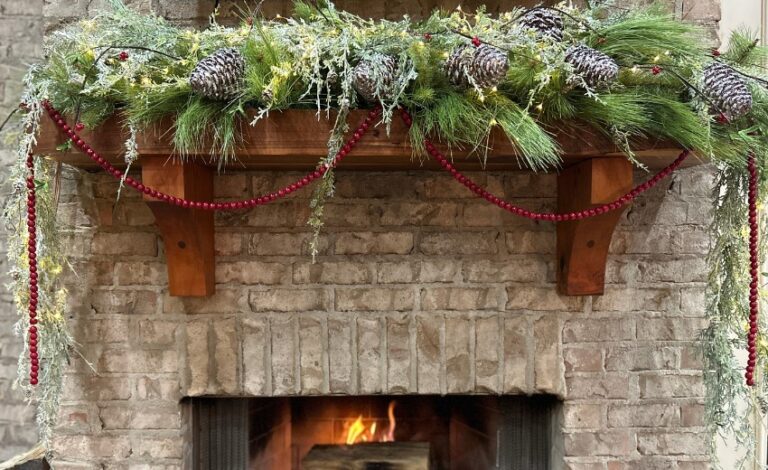 Outdoor Winter Mantel Idea
My outdoor mantel is decorated with greenery, pinecones, berries, and lights. […]
www.jeanniepence.com