You Gotta Try This! Outshine Fruit Bars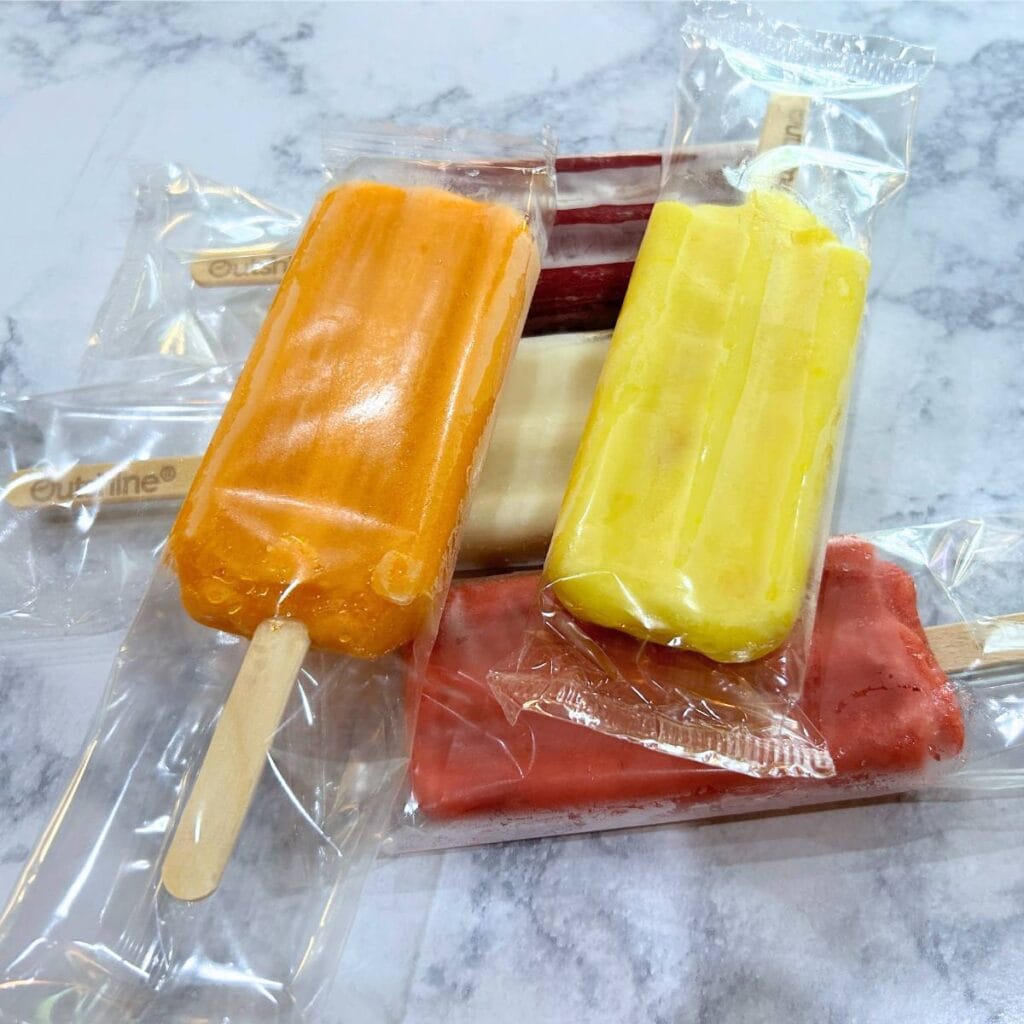 Outshine Fruit Bars
Have you tried these? If not, I promise you, they are to die for!
I was shopping in Walmart the other day and saw Outshine Fruit Bars in the freezer section on one of the end caps. Pineapple got my attention, so I grabbed a box and headed home.
We had to try one of course as soon as I unloaded the groceries and oh my……the pineapple was so good! There is fruit pulp in the bars and they are not rock-hard like popsicles. They were so good, that we went right back to Walmart to look for more flavors. Really!
We went straight back to the endcap where I saw the pineapple but didn't see any other flavors. I would have given up and just got a couple of boxes of the pineapple, but the hubby said let's go down the aisle and see if they have more flavors somewhere else. Walmart does things like that….I don't know why!
Jackpot! We found Outshine Fruit Bars in coconut, strawberry, peach, and grape. Passed on the mango. So we've been snacking all week on these tasty fruit bars. My favorite would have to be coconut and pineapple. Hmmmm sounds a little bit like a pina colada)))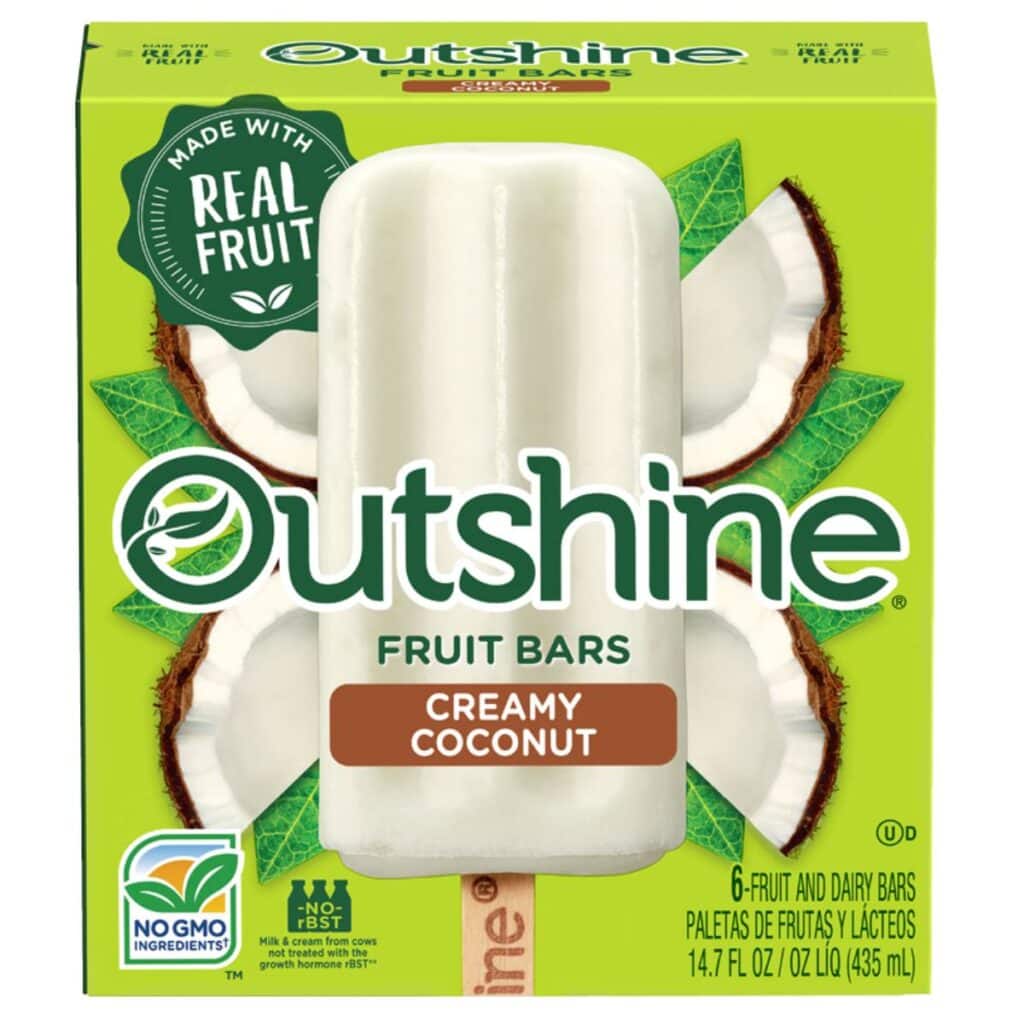 Flavors
Flavors may vary from store to store, but here are the options.
Recipes
The Outshine website has some great-looking recipes too using Outshine Fruit Bars! One that caught my eye was a patriotic strawberry bar. Memorial Day is coming up and this would be a perfect cool treat. Check out the website for more info. Outshine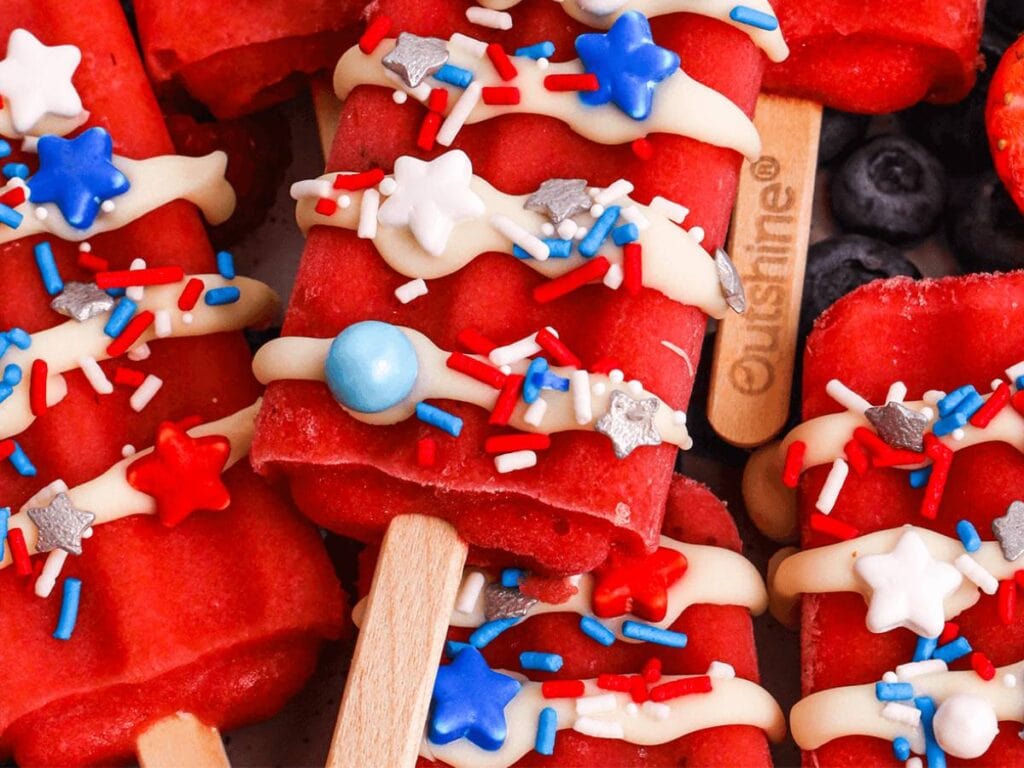 The recipe calls for frozen strawberry fruit bars, melted white chocolate, and patriotic sprinkles. Looks so easy!
I think I'm gonna have to try this….I just sort of miss having small kids around to enjoy them….not that adults won't enjoy them, but it was always fun fixing things that the grandkids would like.
Anyway, we were so carried away with the taste of these bars that I wanted to share. The calorie counts are bad and range from 45 to 110 or so. There is a no-added-sugar version in the strawberry fruit bar but I haven't seen it in the other flavors yet.
Try them and see what you think))) Leave me a comment and tell me which is your favorite flavor!
More from My Blog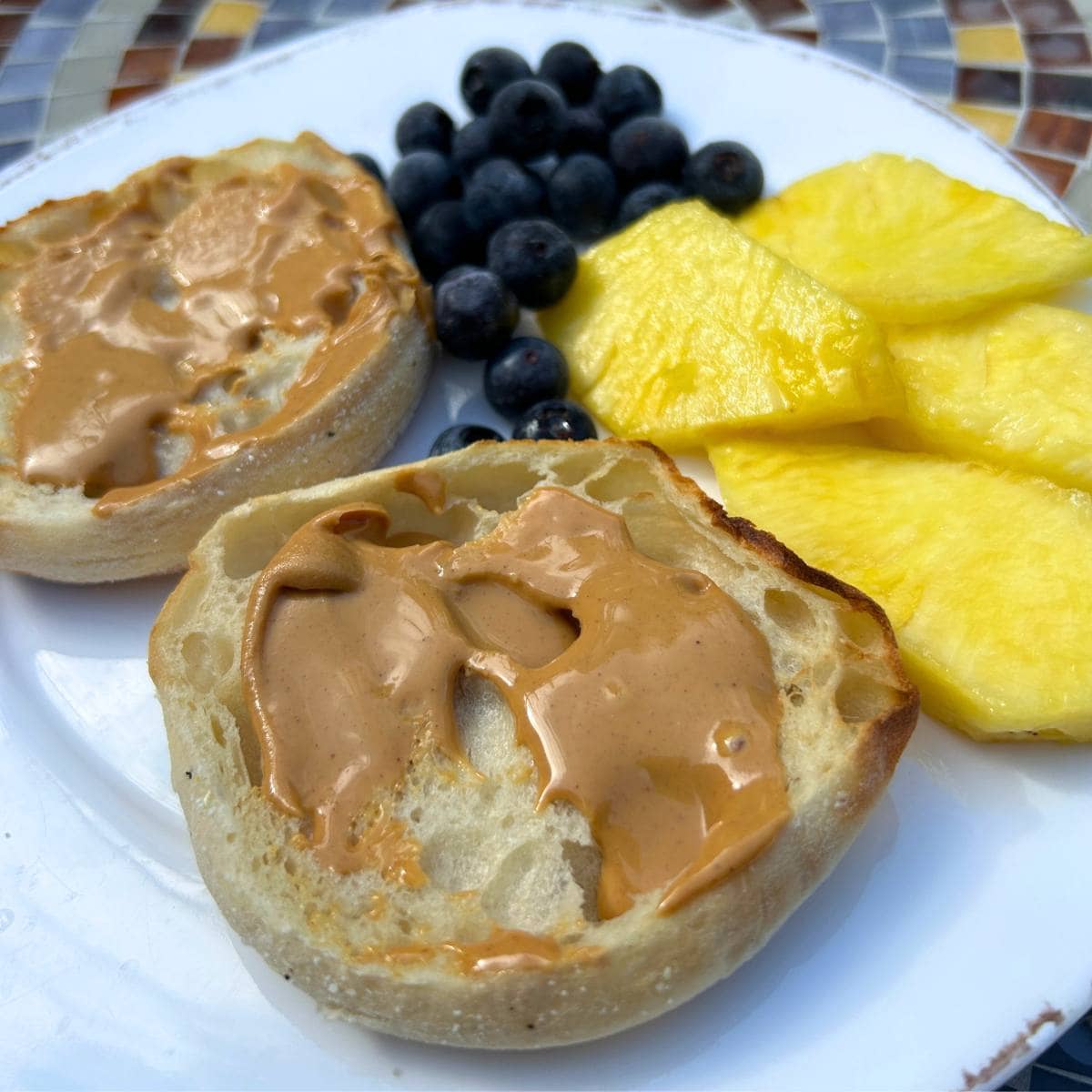 Bays English Muffins
Bays English muffins are a great start to a simple breakfast. Just toast, add some whipped cream cheese and fruit or peanut butter!
www.jeanniepence.com
ice cream anytime!
Memorial Day – A Good Day for Ice Cream
Memorial Day is a time to remember our fallen who served in the Armed Forces. It's a sobering day and not just a three-day weekend. But, it's also a time to come together with family and friends and enjoy the day. Thus the title…..A Good Day for Ice Cream))
cold and delicious
Cherry Cream Cheese Pie
A cherry cream cheese pie is one of the absolute easiest, and turns out perfect every time, pie that you can make! It only takes a few ingredients and is ready to go in the frig by the time you can stir it up!.