How to Make a Halloween Tree
This is a revamped post that I did several years ago when the grandchildren were small. But it will show you how we made a Halloween tree decoration. If you have children or grandchildren of school age, this is a craft they will love. I know my grandkids did)))
Supplies
Cutters
Black Spray Paint
Tape
Plaster of Paris
Sturdy Container
Water
Spanish Moss and other decorations.
Branches
Making a Halloween tree like this is a supervised project no doubt. But kids can learn how to use items safely under your watchful eye. The first thing we did was go looking in the backyard woods for branches. My grandson did the cutting once we picked out some possibilities.
Carefully cut the branches and cut them longer than you think you will need, you can always shorten them later
This young man is now working on his Masters degree at Blue Mountain University))) This was a project that we did several years ago, to say the least))
To get the shape of a tree, you may need to combine branches for a "tree" shape. Tape branches together with floral tape or really any kind of tape you have that will stick to wood.
Spray Paint
Next, spray paint the Halloween tree with black paint. This is another supervised activity that kids can do. Maggie did a great job! This is also a project that you want to do outside, away from the house!
Put two coats of paint on the branches if you like. It all depends on the coverage you get. By the way, this little chick is a soon to be senior at Ole Miss ….told you this project was a while back))
My goodness, it seems like we just did it a few months ago instead of 12-13 years!
Plaster of Paris
While the branches are drying, mix up the Plaster of Paris with water. Just follow the directions on the package. You can purchase Plaster of Paris at Lowes or Home Depot. Add a few rocks to the bottom of the container and pour in the plaster. The rocks will add some extra weight so that you don't have to worry about the Halloween tree tipping over. Leave some space at the top of the container.
Set the branch in the center of the container and place something around it to hold it in place while the plaster sets up.
Decorate the Halloween Tree
Spanish moss is perfect for decorating the Halloween tree. Place some in the container letting it hang off the side and drape some on the branches.
The cute little ceramic mice were a RAZ product from long ago. But you could find something similar I'm sure. We even had an old feathered vulture or buzzard as they are called around here. Perfect for a spooky Halloween tree.
And what would a Halloween tree be without a feathered owl on top!
You could decorate your Halloween tree with small ornaments, battery lights, etc. This Halloween tree lasted for several seasons. I just set it aside so the branches would not get broken and re-decorated it each year. It was perfect for back porch decoration. Gosh, I miss having small grandchildren!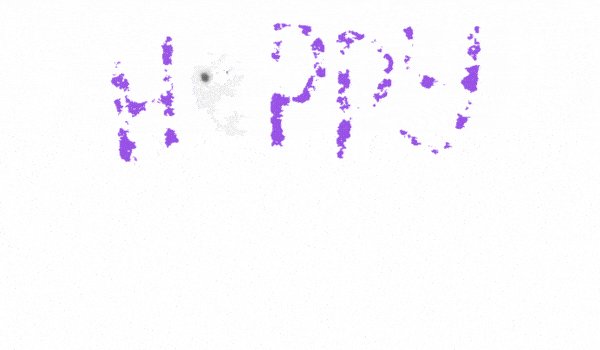 More from My Blog